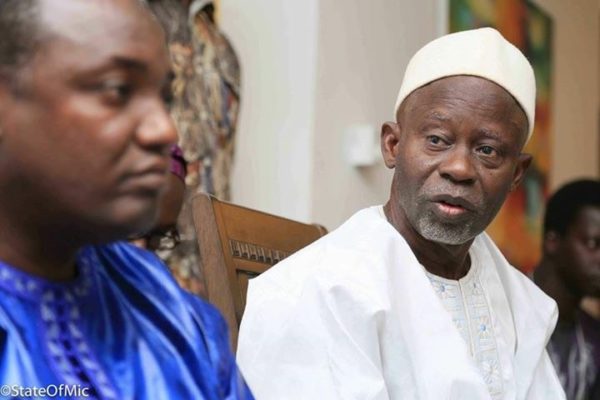 By Lamin Njie
President Adama Barrow on Wednesday said he doesn't belong to any political party, as he dismissed claims of mistrust between him and his vice president Ousainou Darboe.
"My relationship [with Darboe] is very very normal. I think the question is about politics. As far as I'm concerned I'm an independent candidate. I didn't belong to any political party and so I will not talk about politics," Mr Barrow told journalists at the Banjul International Airport moments after arriving in the country from Egypt.
President Adama Barrow was away in Egypt attending the 2018 Africa Business Forum when his vice president Ousainou Darboe issued a threat to fight anyone who wants to divide his party. Political analysts say the comments are directed at President Barrow who has been making moves on the United Democratic Party using his youth movement as a cover.
But President Barrow speaking to journalists on Wednesday made light of the comments saying, "the most important thing is I'm elected by the Gambian people to move this country forward."
"That's why my focus is to go to Basse and launch the road and bridges in Basse, on the first I open the bridge in Farafenni and we are also working on launching Banjul. I think these are the things I'm employed for. But the most important thing is to be united. We have to be united together. To me I think the Gambia is bigger than anybody," he said.
On the Africa Business Forum, Mr Barrow said "I think this meeting was very very important and the meeting was well-attended."
"This is about doing business among Africans but there are a lot of challenges. If you want do business we have to industrialise. Finish products should be done in Africa. I think this is very important part of it and we have to open up to connect Africa to ourselves. The infrastructure has to be there. These are the challenges," he said.