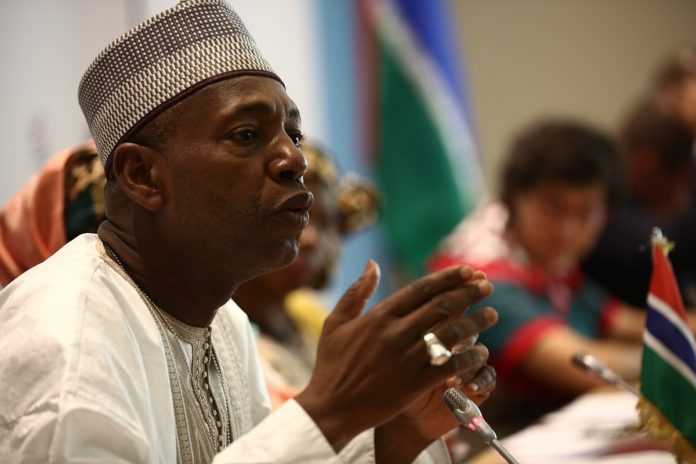 The deputy party leader of the opposition APRC Ousman 'Rambo' Jatta has said that contrary to claims by Hamat Bah of NRP, the current Minister of Tourism, it was in fact Mr Bah himself who 'requested' for Jammeh to appoint him Vice President during the political impasse, The Standard newspaper reported Monday.
"Hamat Bah had already betrayed the Coalition 2016 because he came to President Jammeh to look for a position. He wanted Jammeh to appoint him Vice President; I was working at State House at the time. So Mr Bah did not tell the whole truth about this matter and if he insists on this, I have documents that I will publish for the whole world to see that these Coalition people are not serious," he told party supporters at the Brikama rally saturday.
Hamat Bah last month told a party event in Mansakonko former President Yahya Jammeh through Saul Badgie reached out to him over a vice presidency position during the political impasse. Bah said he flatly rejected the offer.
But according to Rambo Jatta, Minister Bah's claims are spurious.
"Hamat Bah came on his own to surrender himself to Jammeh but he was not given away. So it was very disappointing to hear him tell a different story. He is a disgrace to the Gambian people. APRC's silence does not mean we are scared," he asserted.