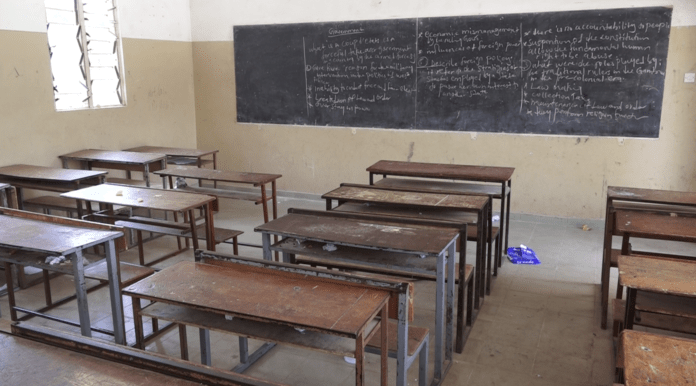 By Matty Senghore
Two Grade 12 teachers at Masroor Senior Secondary School have asked that school be closed as coronavirus continues to ravage all aspects of life including the education sector.
Both students and teachers alike continue to live in uncertainty and fear as the deadly disease rocks the country.
"Looking at the situation right now students are not responding as expected, because parents know how dangerous this Covid-19 is. Parents are not allowing their kids to come to school and the preventive measures they can use to prevent their kids from the virus is to abstain them from coming to school and due to this the school is really handicapped. You enter in the class as a teacher and will find few students sitting down," teacher Kiskey Saidykhan told The Fatu Network.
Teacher Abubacarr Kanagie on his part insisted: "Students are risking their lives coming to school. When school resumes, if you ask a student a question they won't be able to respond because they were not reading and this will have great impact on them if they should be given exams. We the teachers are appealing to the government to please hold on to this issue of reopening of schools until they can contain the virus because prevention is better than cure"
Meanwhile an examination candidate at Masroor Alieu Saho detailed how their school calendar was abruptly disturbed by the early untimely closure of school in the country because of the pandemic and the reopening of school with the increasing number of cases is affecting them mentally.
"Covid-19 has impacted a lot on our education because when we go to school now there is constant fear as the ministry of health says it that there is currently a community transmission because lately the cases that have been tested have no known contacts," he said.
"So there is always this constant fear that we might have the virus because people are coming from different homes and it's really difficult to implement the rules of corona virus in schools though we are adhering to the rules but it's difficult."