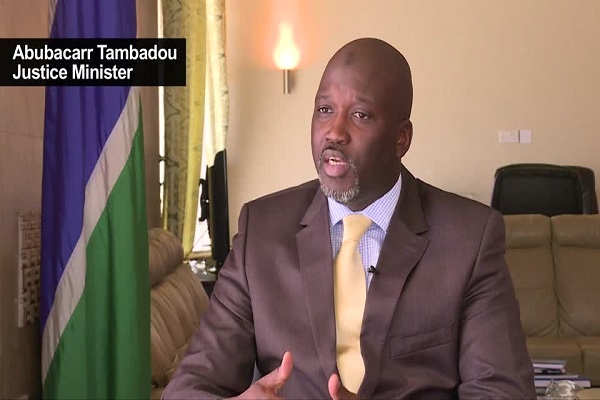 Minister of Justice has said that the government of The Gambia will continue to support efforts aimed at advancing human rights in Africa.
Abubacarr Tambadou spoke Tuesday at the closing ceremony of 63rd Ordinary Session of the African Commission on Human and Peoples' Rights.
ACHPR is created in 1987 by the African Charter, an international instrument that seeks to protect and promote human rights in Africa. Its secretariat is based in The Gambia.
Mr Tambadou said: "On our part, the government of The Gambia looks forward to a fruitful engagement with the commission on our combine report which we recently submitted for the first time in 24 years and which further demonstrates a new political will on human rights in The Gambia."
At least 27 states in Africa have in the past two weeks been discussing about the state of human rights on the continent. Delegates also used the occasion to commemorate the 70th anniversary of the Universal Declaration of Human Rights.
Justice Minister Tambadou congratulating the commission on "the successful completion of yet another session" said the Gambia government was committed to working with the commission.
"I take this opportunity to commend their [ACHPR] challenging but noble and rewarding efforts and their tireless engagements with states to ensure that the protection and promotion of all the human rights become a reality in Africa. This therefore gives me the pleasure to reiterate the support of the government of The Gambia to the work of the commission," he said.