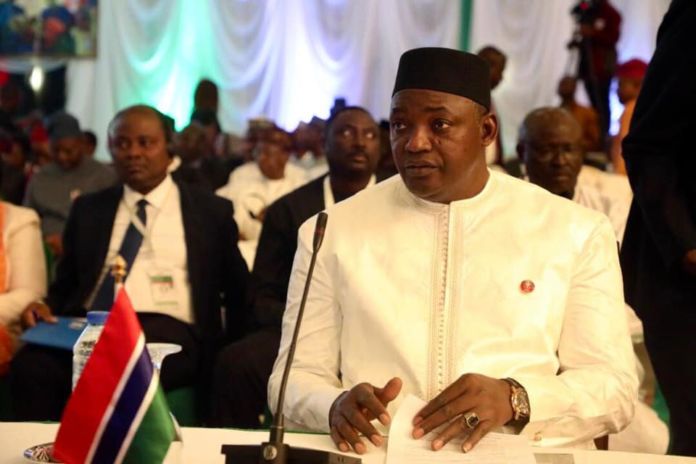 President Adama Barrow has thanked Gambians in the diaspora for their patriotism, immense financial input and other development contributions.
The Fourth Stake in the Nation Forum (SNF4) was held last week where Central Bank governor Buah Saidy revealed 29.6 billion dalasis was what Gambians in the diaspora sent back as remittance.
At the event, President Barrow spoke through Vice President Dr Isatou Touray acknowledged that despite their contributions, the diaspora face difficulties in acquiring relevant documentation from agents of government in "pursuing ventures, projects and programmes".
He however said, according to a statement by SNF4: "Through the Office of the President, Ministry of Foreign Affairs and other Ministries, Departments and Agencies, we will redouble our efforts to resolve implementation bottlenecks and operational challenges.
The president added, according to the statement: "I renew the government's commitment to work closely with the MSDG project and others, to facilitate expanded and enhanced diaspora contributions."