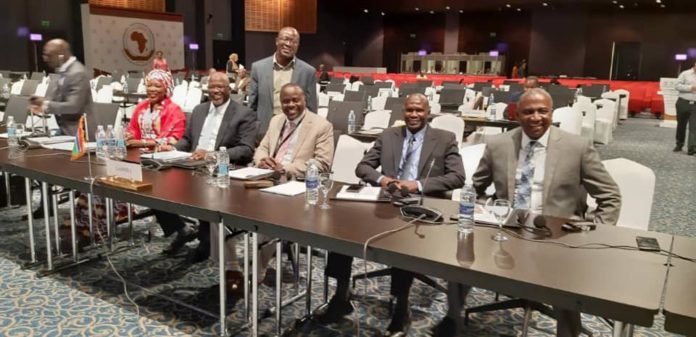 By Lamin Njie
The Gambia government on Thursday submitted the country's on the African Charter on Human and People`s Rights to the African Commission, the first time in 25 years.
Through Justice Minister Abubacarr Tambadou, the government also submitted the country's initial report on the African Charter on the Rights of Women in Africa (Maputo Protocol).
A statement from the ministry of justice on Friday said the reports were presented at the 64th ordinary session of the African Commission on Human and Peoples' currently holding in Sharm El Shaikh, Egypt.
A six-man delegation made up of Minister of Justice Abubacarr Tambadou, Solicitor General Cherno Marenah, the Permanent Secretary of the Ministry of Health Muhammadou Jaiteh, the Permanent Secretary of the Ministry of Women, Children and Social Welfare Bulli Dibba, the Deputy Permanent Secretary of the Ministry of Basic and Secondary Education, Jerreh Sanyang and State Counsel Bafou Jeng is currently in Egypt for the event, according to the justice ministry statement.
Also in attendance from The Gambia were the Chairperson and a Commissioner of the newly established National Human Rights Commission of The Gambia, Mr. Emmanuel D Joof and Mr. Njundu Drammeh respectively, it added.