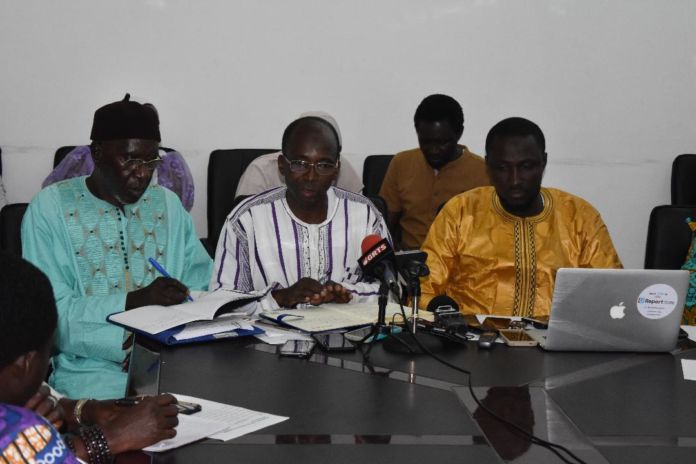 By Adama Makasuba
The Gambia has become second country in Africa after Senegal to introduce a new vaccine that seeks to eliminate and prevent 'human papillomavirus' virus which causes cervical cancer among girls and women.
Hundreds of young girls between 9 and 14 years old in both conventional and non conventional schools, and even those not in schools are expected to be injected with this new vaccine because 'they (young girls) would be easily prevented from developing the virus because they are yet to experience sexual activity.'
However, introducers are urging girls between 15 and 24 years to regularly visit hospital and health centers for scanning while women of 25 years and above are urged to go for scanning every two years in order to fight the virus early.
Reports linked 311,365 deaths to cervical cancer and human Papillomavirus globally, and 569,847 new cases globally and which is being described as one of the most killer disease among women's across the world. It has also been described as second most common disease among women in the Gambia.
Speaking at a news conference on Friday, program manager of expanded program for immunization Sedat Fofana described the virus as a 'gruesome illness' "but the only way we can do is to make sure we encourage population of the Gambia to come up and take this services for our children."
He added: "the disease if detected early is curable but most importantly its is preventable and it the preventable works well among girls who have not started sexual activity that's why we are choosing that cohort from 9 years before they start sexual activities up to 14 years."
UNICEF immunizing officer- Gambia office, Buya Jallow welcomed introduction of the vaccine with delight describing it as a 'great achievement in the history of The Gambia' adding 'one of the fundamental right of every child is the right to health.'
She added: "If we have things in place like vaccine that can protect our children and we deliver that and we are successful of that, I think that we are fulfilling our responsibility to the rights of these children."