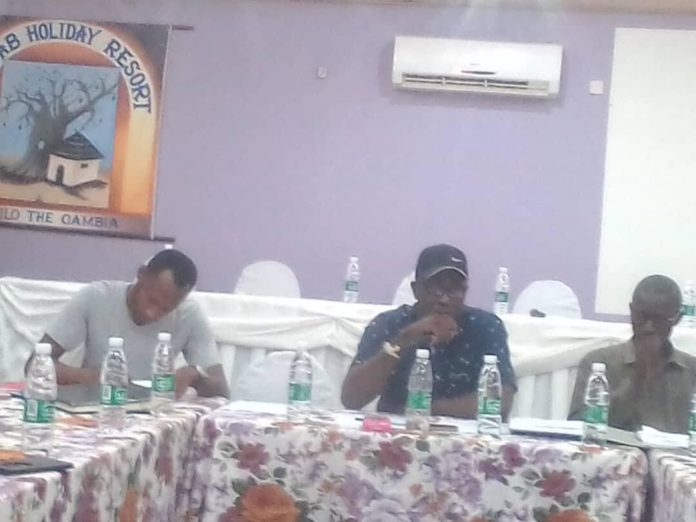 The Gambia National Bar Association (GNBA) is a newly registered legal practitioners association launched on Saturday, July 21 at the Baobab Holiday Resort in Bijilo.
The new bar association has an interim executive watched by Lawyers Lamin K Mboge, Assan Martin and Ibrahima Jallow with general membership of both public and private practitioners in the country.
"We have registered the association since 2011," Lawyer LK Mboge said.
Lawyer Mboge who is the interim president of the association said notices were given to the General Legal Council, Judicial Service Commission, Chief Justice, Attorney General and The National Assembly amongst others.
"The General Legal Council asked us to send our membership within two weeks to table and see it," he added.
The interim president said they have consulted all the relevant authorities regarding the association, saying the Legal Practitioners Act has not stopped anyone from joining legal associations. He backed himself with section 23 of the Legal Practitioners Act.
Lawyer Mboge explained that many of the country's legal practitioners are interested in joining the new association but some are still sitting on the fence.
The GNBA Interim President expressed solidarity with the law graduates that are asked to spend 4 years pupilage under the mentorship of senior lawyers before going into practice.
Lawyer Assan Martin, the moderator also emphasized section 23 of the Legal Practitioners Act that opened doors for practitioners to join associations, saying the new bar association is not competing with the existing one.
"Everything that we do is geared toward the advancement of justice," Lawyer Martin said.
He added that the registration of new bar association should not surprise anyone as Nigeria has almost 36 bar associations whilst the same exists in the United Kingdom amongst others.
Lawyer Ibrahim Jallow added his voice to call for equal opportunities for all legal practitioners in the country.
Some of the members raised concerns about the self regulatory and representation in the General Legal Council panel. The association intends to set up its own disciplinary committee to handle things internally before taking to the General Legal Council.
Meanwhile, the interim executive is very hopeful of having representation in the panel of the General Legal Council by 2019.