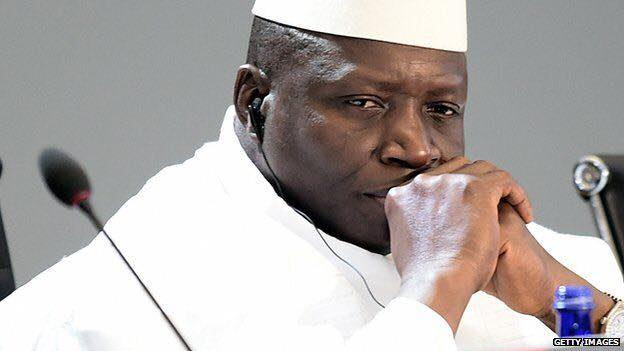 By Lamin Njie
Pictures of former President Yahya Jammeh having fun at what appears to be a New Year's Eve party have emerged on social media.
The images come three weeks after the United States slammed fresh sanctions on the former dictator.
The US State Department announced on December 10 that it was publicly designating the former president over his involvement in significant corruption.
It means Jammeh, now living in Equatorial Guinea, will not be able to enter the United States. His wife and children have also been affected by the sanction.
In the video images published via a Facebook page purported to be popular Congolese Soukus singer Kofi Olomide's, Jammeh could be seen dancing with Equatorial Guinea President Theodore Obiang Nguema. Jammeh looks troubled in the images.
The video was captioned, 'Presidents on the Track', and it has garnered over 300,000 views. It has also been widely shared.
Former President Yahya Jammeh left The Gambia for Equatorial Guinea in January 2017 after playing a big part in a political mess that lasted a month. Jammeh who ruled The Gambia for 22 years, was seeking re-election for a fifth time when he lost to President Adama Barrow. He conceded defeat only to change his mind five days later, a move that triggered a near-fatal impasse. Ecowas later had to intervene to force him to leave power. He now lives in Exile in Equatorial Guinea.
Meanwhile The Fatu Network has not been able to independently verify the when and where of images.