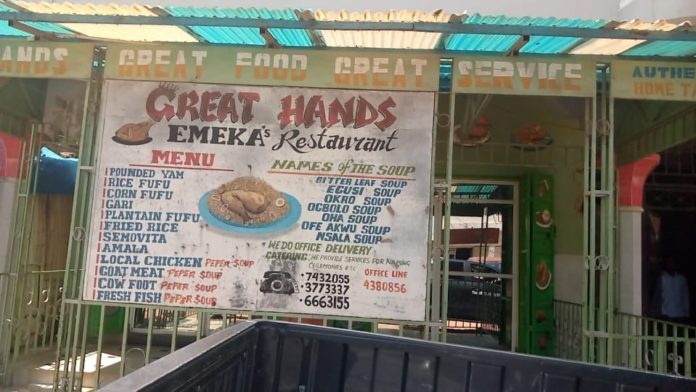 Food Safety and Quality Authority has ordered the immediate closure of Great Hands Emeka Restaurant over poor hygienic condition – a restaurant popular among fufu-eaters.
The authority told the restaurant in a letter seen by The Fatu Network the decree was as a result of an inspection 'conducted at your establishment in Westfield on 14th October 2020, following a consumer complaints on your restaurant'.
"The inspection generally has shown gross violations of the provisions of the Food Safety and Quality Act 2011," the authority told the restaurant in its 16 October letter before going on to outline some of the alleged violations.
According to the authority, the restaurant was operating a food business without registering with the authority.
The authority also advanced poor hygienic condition at 'your establishment' and close proximity of the cooking area to stagnant water bodies and indiscriminate waste dumps.
Officials of the restaurant could not be immediately reached for comment. The Fatu Network would carry their side of the story as soon as it gets it.