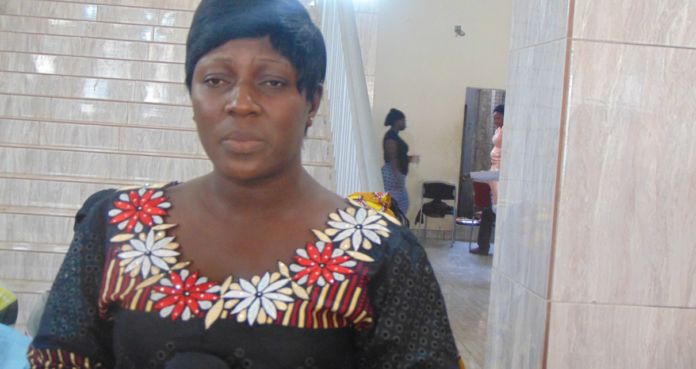 By Lamin Njie
Fatoumatta Jawara on Wednesday insisted UDP leaders in Tallinding resorted to character assassination after they realised they could not kill the truth.
The UDP leadership in Tallinding constituency on 17 November branded Mrs Jawara a rotten potato that needed to be removed from the bag.
Fatoumatta Jawara is among eight UDP members of the national assembly who have been expelled by the party after they were convicted of conducting themselves in a way that was 'not in conformity with party principles.'
The expulsion of Fatoumatta Jawara, Billay Tunkara, Saikouba Jarju, Saikou Marong, Baba Galleh Jallow, Omar Darboe, Abdoulie Ceesay and Alagie Jawara brought to an end months of speculation over their membership of UDP.
The UDP leadership in Tallinding constituency of which Fatoumatta Jawara serves as its national assembly member held a press conference on 17 November where it hailed the party's national leadership in sacking Mrs Jawara, and brutally branding her a rotten potato that needed to be removed from the bag.
Mrs Jawara told held has own press conference where she clapped back at the 'so-called' committee.
She blasted: "The [national] executive accused me of not attending party functions. How can I attend party functions when the executive has removed me from the executive's WhatsApp page where information is disseminated?
"Let me make it very clear that I have attended all rallies of the United Democratic Party except for that of Basse and Jarumekoto. Even though I was removed from the WhatsApp group and expelled now, I constantly pay my monthly contribution of D2000 until this November.
"The so-called executive committee that was not elected in a congress held a press conference conducted in a manner considered as smear campaign which involved intentional and premeditated efforts to undermine my reputation and credibility. During the press conference, the so-called executive committee labelled me as a rotten potato that deserved to be removed from the bag.
"I want to let them know that they can't kill the truth, so they tried to assassinate the character. Fatoumatta is a clean and honest citizen who only believes in the execution of the truth no matter what. The purpose was only to discourage and weaken the support base behind me.
"The press conference stated that I have abdicated my responsibilities. This unfounded and misleading statements can only come from those that are not interested in the development of our constituency."