By: Dawda Baldeh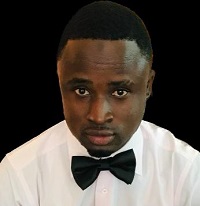 Famara Fofana, a seasoned journalist and former Gambia Radio and Television Services (GRTS) news editor, who has just been appointed Senior Corporate Affairs Manager at the Social Security and Housing Finance Corporation (SSHFC), has expressed self-assurance and excitement over his appointment, saying he is well-prepared for the job.
Mr. Fofana, who is a communications specialist, said he is excited about the new job and that he will work with colleagues to help in the advancement of the institution.
"I am very excited to join the team at SSHFC which is one of the leading parastatals in The Gambia. It's a massive honour for me, to be honest," he told The Fatu Network in an interview.
The former Gambia Radio and Television Services (GRTS) news editor described the Senior Corporate Affairs Manager role as a very crucial one.
"It's early days, but I am confident that with my background in communications and public relations and with the support of my new colleagues, we will collectively play our part towards the realisation of SSHFC's strategic corporate goals.
"As a team player, I consider myself prepared for the role," he said.
Famara Fofana has a Master of Arts in Media and Communications Studies from the Graduate School of Social Sciences, Ankara University, Turkey and he has occupied several top positions including Child Fund International The Gambia as a communications specialist among others.