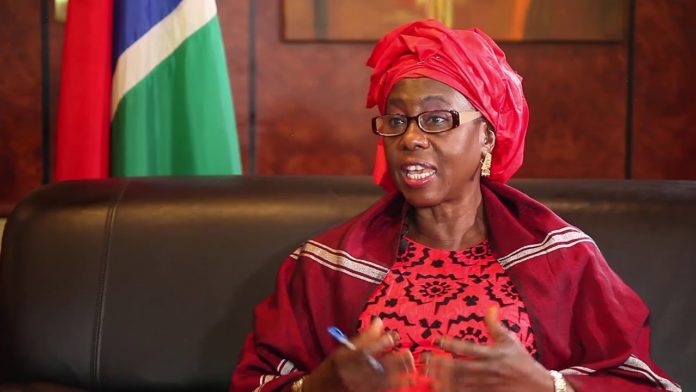 Information minister Ebrima Sillah has said Vice President Dr Isatou Touray was at a business council meeting with 'some few' ministers where they came into contact with one of the people who died recently and was confirmed of having Covid-19.
The information minister told reporters over video on EyeAfrica TV on Thursday: "I know that the Vice President and some few ministers were at an event, a business council where they came in contact with one of the people who died just recently and it was confirmed that he had COVID.
"So both the Vice President and all those who were in contact with the particular individual were all told to go on self-isolation, and this also includes the top business executives who were at that meeting.
"And also the vice president herself has recognised the need to accelerate testing, and her orderlies and other staff that were in contact with her within that period will also be tested."