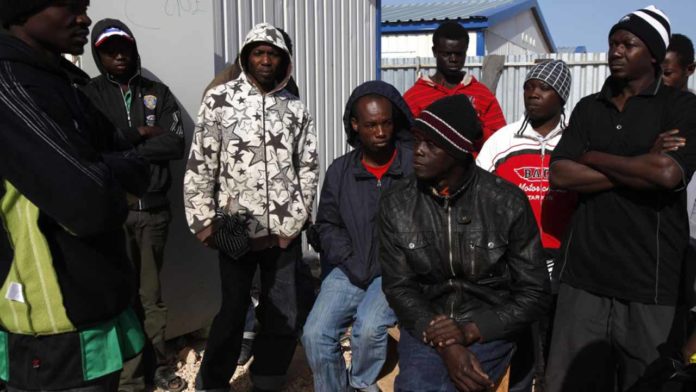 By Lamin Njie
Concerned Gambians will hold a peaceful gathering on Thursday to protest against the deportation of Gambians from Europe.
It comes after the Gambia Police Force on Wednesday granted permit to the anti-deportation group to stage their planned protest.
"Please be informed that permission has been granted to you to go ahead with your peaceful demonstration slated for the 7th March 2019 at the Youth Monument in Westfield from 11:00hrs to 12:30hrs," a letter seen by The Fatu Network and signed by Assistant Inspector General of Police for Operations Landing Bojang said.
The letter dated March 6, 2019 is addressed to the spokesperson of Concerned Gambians, Omar Saibo Camara.
Meanwhile police have asked the anti-deportation campaigners to ensure their gathering is held within the ambits of the law.
"No derogatory words or remarks should be addressed to any person that will eventually result to the breach of the peace. Failure to comply will result to revocation of this permit and or criminal prosecution," the police said in their letter.