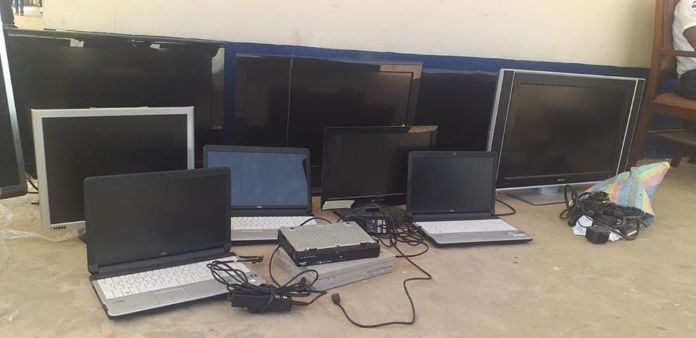 By Momodou Justice Darboe
The police are conducting an identification display of several electronic materials being recently recovered during the routine police patrols as well as criminal investigations in the Greater Banjul Area.
The Anti-crime Unit of the police lately confiscated several flat-screen TV sets, laptops, computers, car batteries, mobile phones among other electronic items from people suspected of breaking into the houses of their victims.
The police is now contemplating legal action against some of the people arrested in connection with the alleged burglaries and thieveries and are, therefore, calling on the affected people to come forward and help in the identification of the stolen properties to enable them build cases against the suspects.
"This will help in identifying their properties as well as enable the police establish cases against the suspects and to return the items to their rightful owners,'' the police said on its official Facebook page.
On Thursday, at least 16 suspected thieves and burglars were paraded before TV cameras during one of the regular crime updates by the police at the Anti-crimes Unit Headquarters in Bijilo.