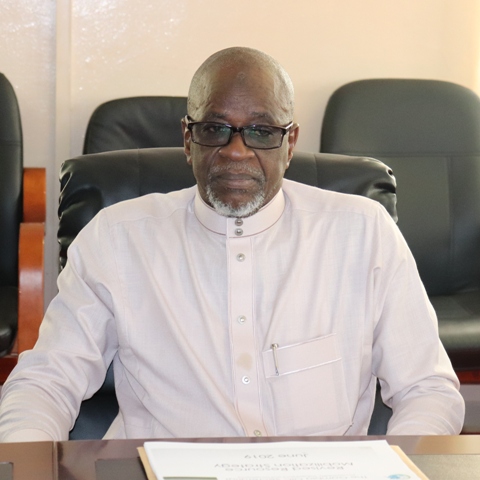 GDC national president MC Cham Jnr has lashed back at Musa Drammeh after the lands minister likened his party to scattered groundnut.
Musa Drammeh is part of dozens of top government officials who are travelling with President Adama Barrow on his nationwide tour. Mr Drammeh reportedly said the party ws like 'scattered groundnut'.
MC Cham Jnr responded to Mr Drammeh and in a statement said: "The Local Government minister Musa Drammeh has used Barrow's Nationwide tour as a political platform to launch an attack on the GDC, describing it as a bunch of scattered groundnuts.
"It is interesting when such failed politicians who graduated from Barrow's failed political school tries to criticize the GDC without any genuine reason. The GDC party which is just 3 years old has become a big threat and a torn in the flesh of Adama Barrow's Government.
"The GDC party's rapid growth and admiration countrywide have been a serious threat to the Barrow Government. The GDC has proven that politics is deception should be history in the Gambia. The party is more concern about the welfare of Gambians especially the youth, women and the needy people. Gambians have seen the number of people joining the GDC almost every month since 2016.
"The Local Government minister Musa Drammeh himself knew that his Ministry is the most backward Ministry in Barrow's Government and it has failed woefully thanks to Musa Drammeh's lack of foresight and vision.
"It is interesting that the Barrow Government's Local Government ministry under Musa Drammeh has been threatening Alkalos and Chiefs to support the government or risk being fired. Is this not an embarrassment under any democratic rule?
"The Government minister is one of the worst ministers Barrow will ever appoint under his rule. Barrow himself knows that he has little support from Gambians and that is why he rented a crowd to accompany him on his Nationwide tour. If Barrow is sure of his support, let him resign at the end of the 3 years and call for election. The GDC party will sweep the polls hands down and there is no doubt about it."