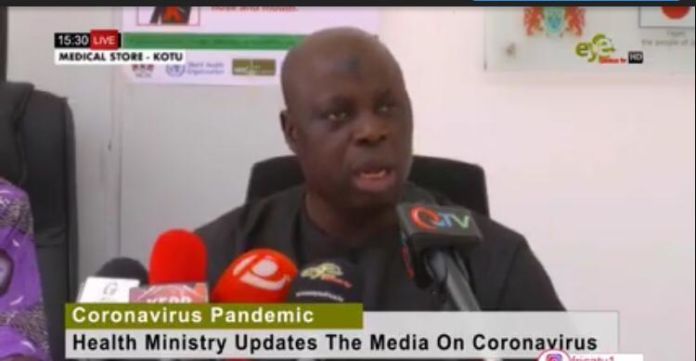 By Lamin Njie
Police intervened to ensure a 71-year-old man underwent coronavirus testing, it has been been revealed.
A 71-year old Gambian, of URR origin (Numuyel Village), who recently returned from France has been tested positive for coronavirus, bringing the number of COVID-19 cases in the country to three. One of them died.
The ministry of health said the 71-year-old arrived in The Gambia from France 17 March at "13:31hrs by TUI Arkefly (TFL458) and travelled to Numuyel". Fifty-nine passengers were onboard the flight, the ministry said.
According to the health ministry, the man began showing symptoms on 20 March.
"[He] first reported to the OPD of Basse District Hospital with symptoms such as abdominal and chest pain in the early hours of the 21st of March 2020," the ministry said.
The ministry then added: "[He] was escorted to the hospital by two escorts who brought him on a motorcycle.
"He initially resisted sample collection.
"Sample was collected on the 21st March after the intervention of the Police Intervention Unit.
"Sample sent to MRCG at Fajara for testing on the 22nd March.
"Positive test result received on Monday 23rd March."