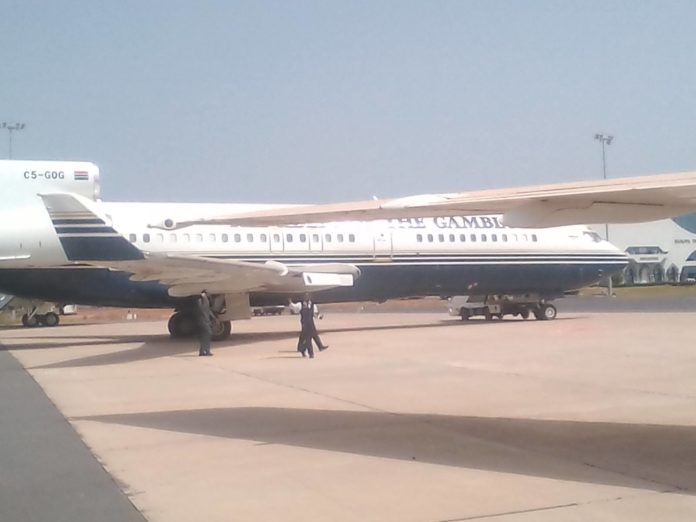 The Commission of Inquiry probing into financial activities of former President Yahya Jammeh and his close associates on Thursday, November 23, inspected three aircrafts, a mineral company, uniform and a wood factory at the Banjul International Airport, Yundum.
The said properties are allegedly owned by the former president who has ruled the country with an iron fist for the past 22 years. He was defeated in the last December 1 presidential poll. He has since fled to exile in Equatorial Guinea.
The team of commissioners and investigators headed by Chairman Surahata Janneh were received by Augustus Prom, an Auditing Firm assigned by the new government to audit the assets of the former president. Officials of the Gambia Civil Aviation Authority also accompanied the team.
The three aircrafts inspected by the commissioners were a Boeing 727, a Boeing 62 and a Boeing Illusion. It was said that there was a second Illusion aircraft belonging to Gambia New Millennium reportedly abandoned in the bush as scrap. It was a privately owned aircraft.
Malick Njoke Jagne, Aviation Safety Inspector told commissioners and investigators that the government has put up the three aircrafts in the market for sale because the maintenance would be very expensive. He said they are private aircrafts that cannot be use for commercial purposes. He added that the fuel consumptions is also high.
"We have parties from Kenya who are interested in one of the aircrafts," Malick Njoke Jagne said.
He took the team on a tour to explained the conditions of the aircrafts. He said the life span of an aircraft depends on its maintenance. He added that it will cost millions to import some parts of the aircraft.
Lamin Cham, Managing Director of the Gambia International Airways (GIA) said in his testimony that about $10 Million US Dollars was spent on maintenance for the aircrafts from 2013 to 2016.
The team was later received by Augustus Prom who was appointed to audit the properties of the former president. He took the them around to inspect the west wood uniform factory where abandoned school uniforms could be seen all over. There are also leftover materials used for diapers.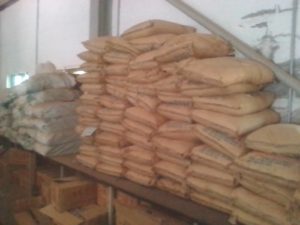 Captain Momodou Jallow, a security head said after the Green Industries was banned the former president told soldiers to take charge of the place and inventories for the securities.
Augustus Prom later took the team to the timber factory allegedly smuggled from the Southern Senegalese region of Cassamance and exported to China.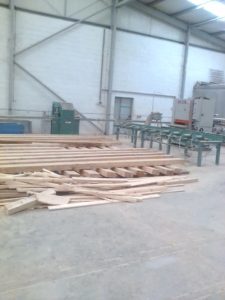 Meanwhile, the team further visited a mineral mining company at the airport, the Mineral Company of The Gambia. It is said that an estimated amount of $500, 000 was spent on the equipment. The idea was to see whether there is gold in the country.