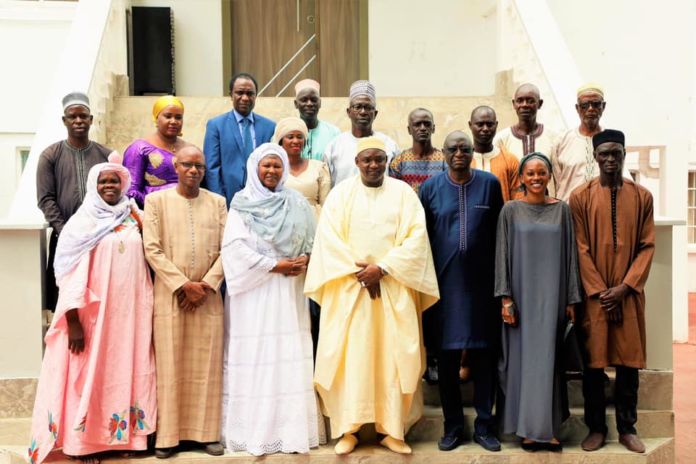 By Lamin Njie
The head of Coalition 2016 said on Friday the group has agreed to back President Adama Barrow on his plan to be in office until 2021.
Fatoumatta Jallow Tambajang and some coalition party leaders met President Barrow at State House on Friday where they pledged to back the Gambian leader's five years ambition.
"[The reform agenda] is yet to be completed. So we have discussed it extensively with our flagbearer and on the basis of the incompletion of the reform agenda, we have decided as a coalition to give him, to extend his social legitimacy from three years to five years," Mrs Jallow Tambajang told State House reporters moments after meeting President Barrow.
Mr Barrow came to power in 2016 after promising to be in office for only three years but he has had a change of heart and will now remain in office until 2021.
Coalition stakeholders have been divided over whether President Barrow should remain in office, with two of the most important political parties that ensured the Barrow presidency appearing to have left the group. UDP and PDOIS have not taken part in any of the coalition's activities that have been geared towards allowing President Barrow to remain in office for five years.
The two parties' position raised further questions on Friday after they chose not to be part of the meeting.
But President Barrow couldn't have cared less saying late Friday he was 'pleased to receive the chairperson and coalition 2016 members.'
"We had a fruitful discussion on the need to continue to work together, especially on the successful implementation of the ongoing reform agenda of the government for the good of the Gambian people," Mr Barrow said on his official Facebook page.
"I welcome the solidarity and the commitment shown to stand by my government until 2021, when we will have laid down strong democratic foundation for the New Gambia we all want."