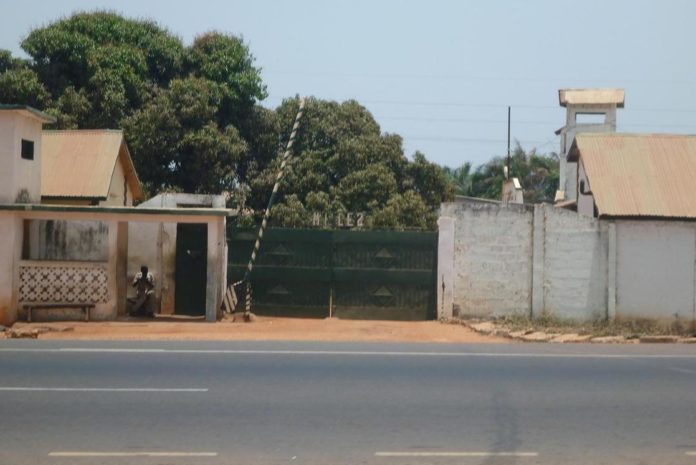 By Momodou Justice Darboe
The Child Protection Alliance, CPA, has expressed shock that children as young as 15 are being currently detained alongside adult offenders at the State Central Prisons in Banjul.
The child welfare advocacy group also expressed dissatisfaction about the country's lacklustre commitment to the protection of the rights and promotion of the welfare of the child.
Speaking in an exclusive interview with The Fatu Network following revelations by Amnesty International that children as young as 15 and 16 were under detention at Mile II Prisons and along with adult offenders, CPA acting Coordinator, Lamin Fatty, lamented: "It's quite shocking that we just learn that children as young as 15 and 16 have been detained at Mile II Prisons together with adult offenders.
"[The] Gambia has committed itself to the fulfilment of respecting children's rights; to make sure they are protected and these are obligations. One of these is the protection of the best interest of the child. The Gambia Children's Act emphasise that whenever a child is in conflict with the law, the best interest of the child supersedes any other element. Arresting and detaining a child should be the last resort. And where a child is being detained, he or she should not be in the same cell with adult offenders. We must advocate to see that the government lives up to its commitment."
Mr Fatty was convinced that detaining children in prisons as well as beyond 72 hours as permitted by the laws of the land are in conflict with their best interest.
"Having to even arrest a child should be the last resort and where a child is arrested, you should not expose him or her to prison conditions because arrest is part of rectification. So, it shouldn't be more of punishment but rehabilitation. You should not expose them to harsh prison conditions but should involve them in productive social activities to rehabilitate them," he pointed out.