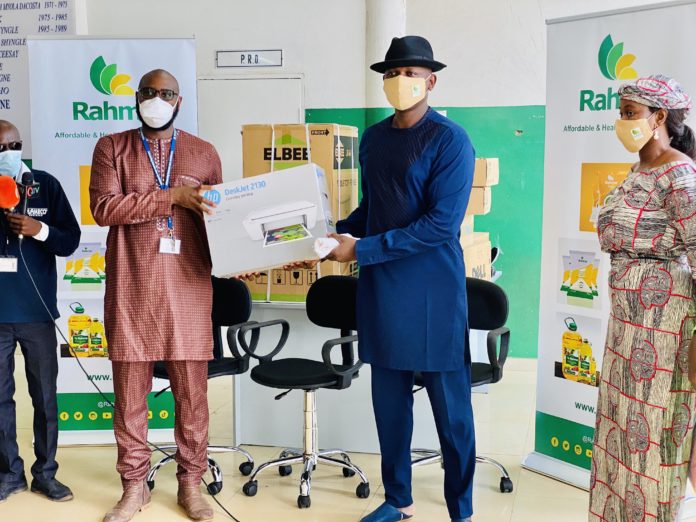 By Jaka Ceesay Jaiteh
Businessman Alasan Gent Ceesay has taken his company's corporate social responsibility to Edward Francis Small Teaching Hospital by providing the hospital equipment worth half a million dalasis.
The Chief Executive Officer of Rahma Gambia, Mr Ceesay presented the items at a brief ceremony at the premises of the nation's top hospital in Banjul on Friday. Rahma is one of the few Gambian owned companies engaged in the importation of food commodities and essential goods.
"It is a massive opportunity for us and a means of saying thank you to the frontline workers for their efforts during this period." Mr Ceesay said.
Mr Ceesay added that this is not the end of his company's contribution towards the society but the beginning.
"A portion of our profit to go back to the society. We see it as a social investment and not a charity." he said.
The items presented included two desktop computers, a printer, a drug refrigerator, three stools, a projector, three staff lockers, UPS, two shoe racks, shelves and a table top.
The items were received on behalf of the hospital by Dr Kebba Marenah a senior doctor at the Edward Francis Small Teaching hospital.