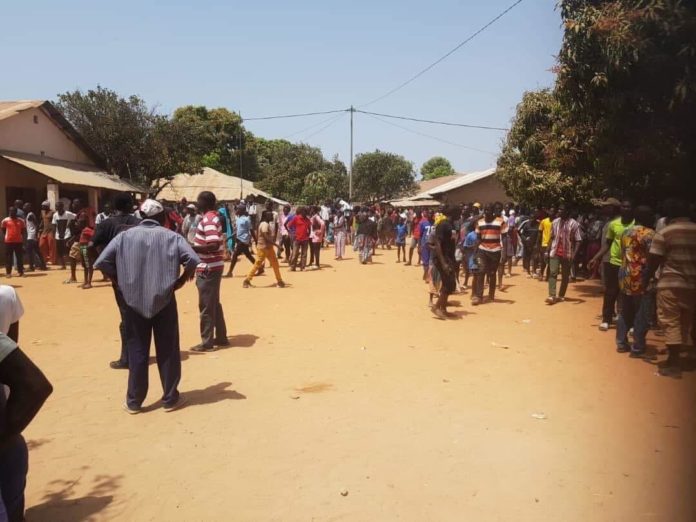 By Lamin Njie
Two people have been hospitalised Sunday after they were shot during violent clashes between Gunjur and Berending, witnesses have told The Fatu Network.
Kombo South communities of Gunjur and Berending are trapped in tit-for-tat clashes over a parcel of land.
On Saturday, the clashes took a fresh dimension after a 51-year-old man Buba Jammeh of Gunjur was shot dead.
Violence continued on Sunday despite the deployment hundreds of security personnel to help bring an end to the violence.
"There is heavy security personnel presence here. It's hundreds of them from the paramilitary, Ecomig and the Gambian army," Yusupha Jobe a journalist on the ground told The Fatu Network on Sunday.
He added: "We are at the border between Gunjur and Berending and the youths on both sides are very angry right now. The two people shot are from Gunjur and have been taken to the hospital. The reports that I'm getting is that they were shot by the people of Berending."