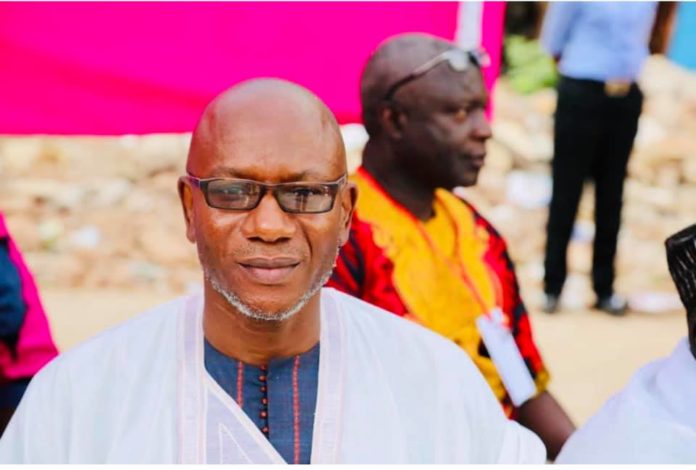 By Lamin Njie
Top members of the People's Progressive Party have rejected the emergence of Papa Njie as the party's new leader.
PPP at the weekend conducted a national congress to elect a new leadership where Papa Njie who is described by critics as a opportunist emerged as the party's secretary general and new leader. It was the first time in 19 years that the party was organising such an event.
But PPP interim national President Yahya Ceesay and two other top members of the party's executive committee in a statement on Tuesday said "the process of registering constituency delegates and the campaign leading to voting were marred by serious irregularities which are now coming to light."
"These include bribery of delegates, intimidation of delegates by withholding transport funds and food, and registration of unqualified constituency delegates. These undemocratic practices are contrary to the principles, the values and the practices of the PPP," the PPP top officials said.
"In the light of the aforementioned inconsistencies and irregularities in the balloting and voting process, which are sufficiently serious to undermine the credibility of the election process, we hereby reject outright the results from the PPP 30th December, 2018 election as we feel it did not reflect the true wishes of the bona-fide members of the Party that met to elect their Party Leader."
According to the PPP top brass, the preparations to the congress saw the emergence of two factions which came up with different dates, venue and content of the congress.
"On the basis of the discussions facilitated by the Independent Electoral Commission, a compromise was reached on the date and venue. The two factions further agreed to have an elective congress. The two aspiring candidates that emerged for the position of secretary general and leader of the party were Bakary B Dabo, member of the national executive committee, member of the central committee, and national treasurer and Papa Njie, whose candidature as a bona-fide member of the PPP has yet to be approved by the national executive committee," Yahya Ceesay, Dudu Taal and Kalilou Singhateh said.
"We shall pursue this matter further to ensure that truth prevails and The Gambian people shall be kept informed."