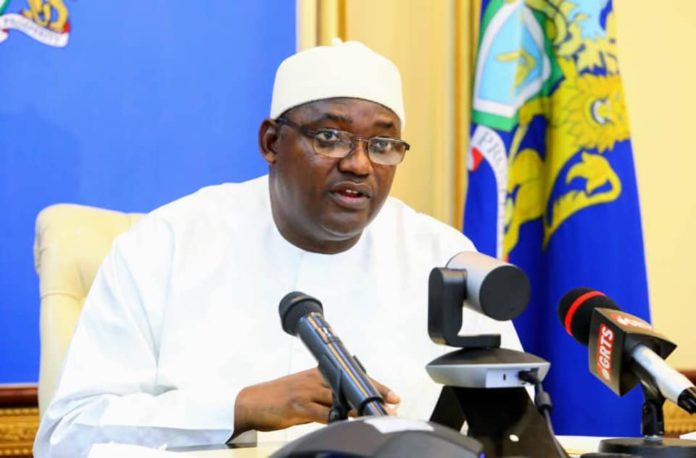 President Adama Barrow has on Friday declared open the country's land and sea borders.
"Following encouraging reports by his Cabinet Sub-Committee on COVID-19 and in consultation with the National Health Emergency Committee, His Excellency President Adama Barrow, is pleased to declare all land and sea borders of The Gambia open with immediate effect," government spokesperson Ebrima Sankareh said in a statement.
President Barrow this March shut the country's land and sea borders after a woman infected with coronavirus flew into the country.