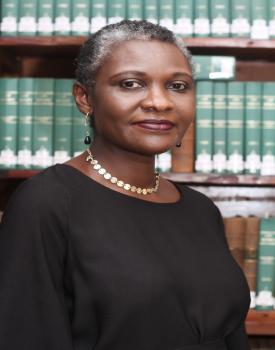 By Lamin Njie
The Gambia Bar Association has said that President Barrow Youth for National Development was set up based on personal agenda.
PBYND was set up in 2018 in controversial circumstances to promote the agenda of President Barrow. The group continues to be frowned at particularly from within political quarters.
The president of the Gambia Bar Association Rachael Mendy speaking at the official opening of the 2019 legal year said the association has "to remain strong and must continue to serve the judiciary in particular and the public in general faithfully."
"As an instrument within the judicial system, the association will step up its contribution towards the country's growth and development that will engender peace and national unity," she said
"It is for this reason that we are opposed to the action taken recently to resuscitate the establishment of a youth movement based on a personal agenda.  Such action can only result in the perpetuation of disunity among the youth who should now be encouraged to work in harmony in credible social activities."
According to the GBA president, the opening of the legal year does not only afford Gambians an opportunity to review the situation of their judiciary and judicial system during the past years, but "also to chart the way forward for this year; for the legal profession and the administration of justice in the country."
"The paramount quest of the Bar Association has been, and will always be, for the Constitution and its provisions in regard to the rights and freedom of the citizen to be upheld and be regarded by all authority as sacrosanct; for the rule of law to be observed by all, and the independence of the Judiciary respected. In our opinion, the independence of the Judiciary is an issue, which is so important and critical to our progress as a nation that it requires to be given constant attention," she said.