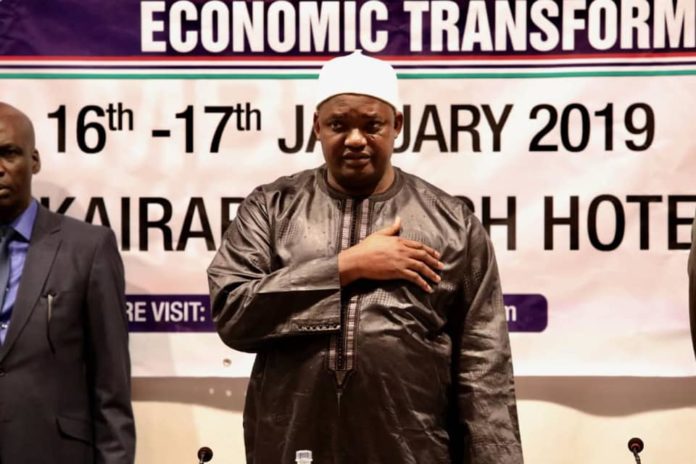 By Lamin Njie
National Assembly Member for Bundungka Kunda Bakary Njie has said that it is his belief that President Adama Barrow will accept to step down in December.
The United Democratic Party parliamentarian speaking to The Standard newspaper in an exclusive interview said President Barrow "is not hungry for power and he is very contented."
"I think it is premature to say President Barrow will go for more than three years. He is his own man and I know that the promise he made to the Gambians, he is going to keep and fulfill," Njie told The Standard.
Seven Gambian political parties two years ago engendered a united front and chose President Barrow as their candidate for a presidential election held on December 1, 2016. The parties had agreed that their candidate will serve as president for only three years.
But the stakeholders including President Barrow who ran as an independent candidate are rowing over the deal which will run out in December.
A source close to the Presidency told The Fatu Network on Friday the President is of a mind to stay beyond three years.