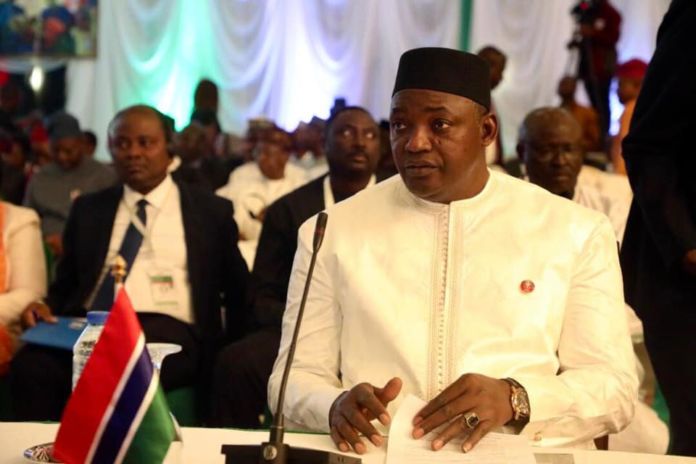 By Lamin Njie
President Adama Barrow said on Saturday it's 'obligatory' for Gambians to reject divisive politics and put the interest of the country first.
Mr Barrow stated this during the 12th convocation ceremony of the University of The Gambia held at QCity.
The president said: "As law-abiding citizens, it is obligatory for all of us to reject divisive politics, and put the interest of The Gambia first. No citizen should allow our political or religious differences to corrupt our judgement, and derail the march to prosperity and a better and peaceful Gambia.
"It is mandatory upon all peace-loving citizens to be civil and disciplined, and to exhibit peaceful dispositions both in their relationships with other citizens and the state.
"As we rejoice today, let us be mindful of our collective responsibilities, as citizens, to make our country peaceful, developed and prosperous. In my opinion, patriotism is part of the solution to our troubles.
"To be patriotic, citizens must have the spirit of nationalism and good citizenship, love their country, defend their country, sacrifice personal interests, where necessary, and contribute to the greater good.
"These are the cardinal principles required in the conduct of a good and active citizen. Development is urgent, and cannot be delayed or postponed. Therefore, we call on you, as patriotic citizens, to be catalysts of peace and development."