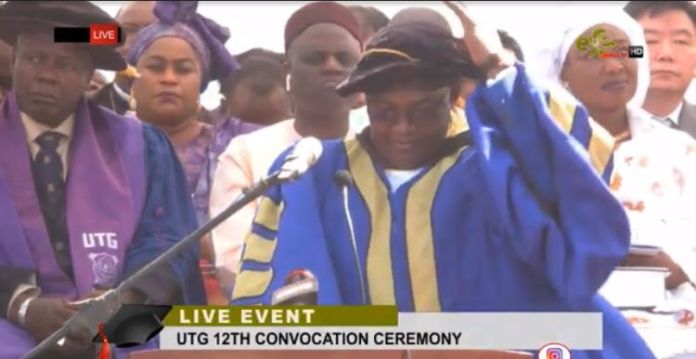 By Lamin Njie
President Adama Barrow ensured the wind did not blow off his hat for the second time as he presided over the 12th convocation of the University of The Gambia.
At the UTG's last year convocation, the wind blew off the president's hat as he delivers his speech in line with his statutory chancellor role. Some Gambians joked that the hats have also joined the three years jotna campaign.
The president was exercising the same ritual on Saturday and midway into his speech, the wind attempted to yank his hat off his head.
The president then throughout 16-minute speech used his hand to ensure the hat remained on his head.