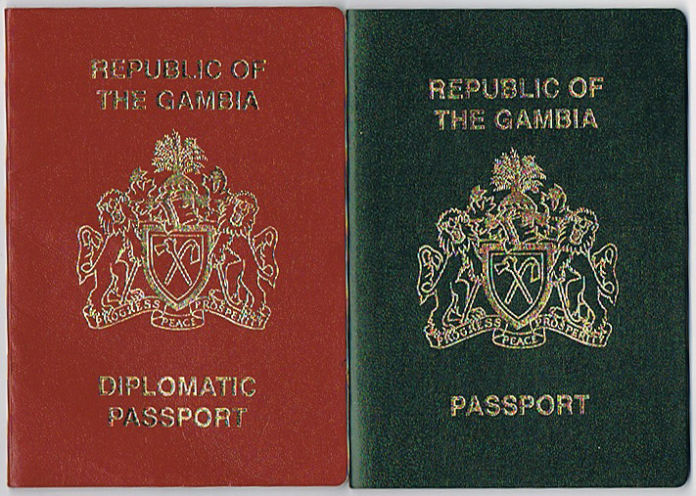 By Lamin Njie
The Barrow administration issued 578 diplomatic passports in its first year in office, twice the number of diplomatic passports it scrapped in 2017.
The Gambia government in August 2017 announced the cancellation of 271 diplomatic passports that were issued by the Jammeh administration.
But the Barrow administration is ensconced in a scandal after it emerged its officials have been engaged in fraudulently helping individuals hold Gambian diplomatic passport.
At least a dozen officials have so far been arrested and questioned.
The ministry of foreign affairs on Monday met with members of the diplomatic and consular corps and international organisations over the raging diplomatic passport scandal.
Justice Minister Abubacarr Tambadou became the most senior government official to have been name in the scandal after a letter was leaked online showing his entire family holding diplomatic passport.
On Tuesday, the minister of foreign affairs Mamadou Tangara appeared before members of the national assembly over the scandal.
According to Mr Tangara, the ministry of foreign affairs issued in 2017, 578 diplomatic passports and 320 service passports.
"In 2018, we issued 448 diplomatic passports and 333 service passports," he added.
The number of diplomatic passports issued by the Barrow administration in 2017 and 2018 totals 1,026.
A former government official told The Fatu Network on Tuesday it was a new record.
"It is a staggering number if you compare it with the number of diplomatic passports issued by the previous administration in its first five years in office," he added.