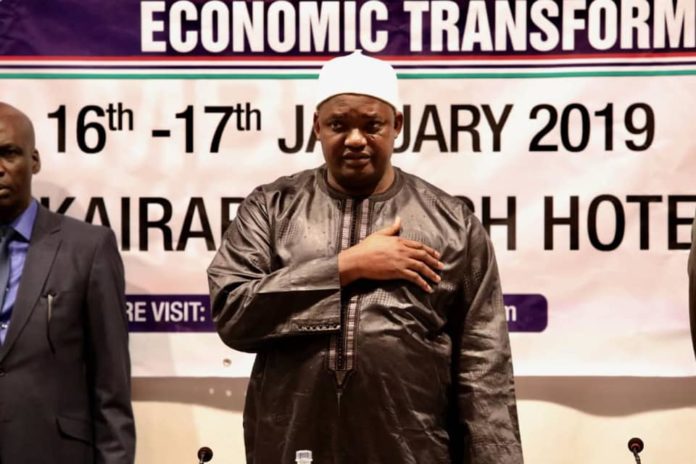 It is a very painful realization that the sitting President of the Republic of The Gambia is not only providing lip service to the critical reform programs but he is also sabotaging the process through his bizzare acts of nepotism and favoritism. Favoring Alhajie Ousman Ceesay and Mambureh Njie and shielding them from accountability for their parts in aiding and abetting the worst economic crime in our history just because they are serving at the current President's pleasure, is a hard pill to swallow.
Our country has been held prisoner and its development programs severely hampered through official corruption by people we trust. We can't chart a way forward by selectively rewarding & punishing individuals culpable in such heinous financial crimes based on personal emotions/sentiments or our individual connection with the indicted criminals. We must focus, be decisive and deliberate and follow the dictates of the law against all those found wanting. Unfortunately, however, President Adama Barrow does not share this philosophy. It is our President's firm belief that loyalty to him and supporting his efforts to remain in power trump the National Interest to fighting and stamping corruption. He does not have the political will or the capacity to change course!
But we are presented with another golden opportunity in 2021 to strike back:  defeat the corrupt system, punish those engage in it and humiliate those who protect the culprit. In our decision at the polls, we will make no distinction between those guilty of official corruption and the ones who harbor them. President Barrow must not be given free reign to further polarize our nation, antagonize our people, protect criminals and reward criminality. We owe this much to our dear motherland!
Zakaria Kemo Konteh
USA