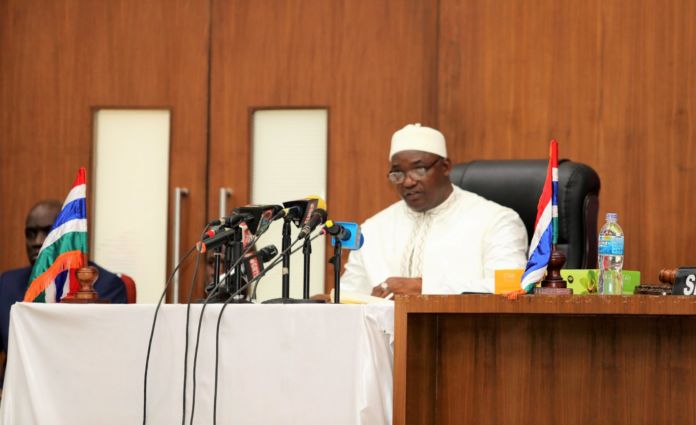 By Lamin Njie
Musa Amul Nyassi has accused President Adama Barrow of turning a blind eye on 'all what is happening' in Foni during his State of the Nation Address.
Nyassi made the accusation on Thursday at the national assembly in Banjul during a debate by lawmakers of President's Barrow address.
The Foni Kansala NAM said: "The president deliberately ignored all what was happening in Foni. He assumed office in February and the first casualty of his government was in my own constituency in Kanilai, Haruna Jatta, which I have not heard the president ever mention since 2017 to date.
"There was a military officer who was also killed around Madiana or Baniaka, one Sheriffo Kujabi and he was given a state burial. It was the soldiers who came to the ground, did the burial, [and] gave the information to the family members and the community that they have apprehended suspects that are responsible for Sheriffo's death [and that] the law will takes its course and the general public will be informed. Up to date, since 2018 to date, there's no mention of Sheriffo's case.
"Few months back, we have also witnessed the shooting of Ismaila Tamba at the roundabout in Kanilai by a soldier on duties. Interestingly enough, nowhere was it mentioned in the president's speech. A leader who is seen to be the leader of an entire country? A leader who we anticipated will treat every Gambian or resident of Gambia equally? But what did we see? Marginalisation and selective justice."