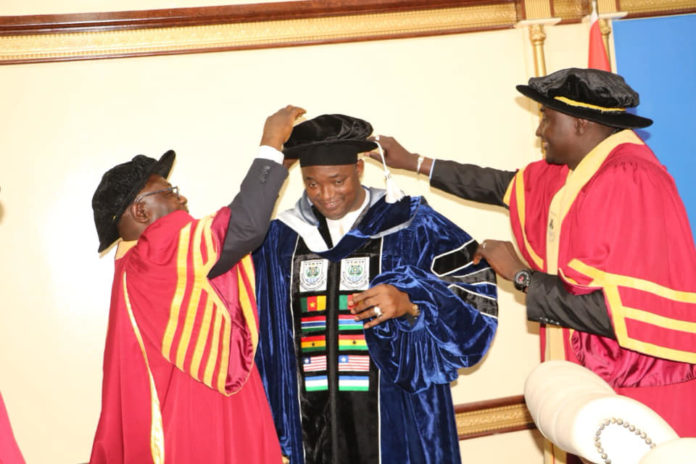 President Adama Barrow has been awarded an honorary doctorate degree for distinguishing himself as an excellent statesman who has demonstrated a strong commitment to democracy, rule of law, social justice and respect for human rights, among others, a news report by the presidency has said.
It comes nearly a year since a similar gesture was extended to him, this time by the University of The Gambia. UTG decorated him with Doctor of Laws and Human Rights (Honoris Causa) but the President asked not to be referred to by the title, Dr. He said he wanted to maintain his 'mister' title.
According to the State House official Facebook page on Thursday, Regional Maritime University in Ghana, the leading regional maritime education, and training institute, the university noted President Barrow's visionary leadership for a better Gambia as well as the significant contributions he has made to humanity, industry, and education.
In his acceptance speech, President Barrow said he dedicated the award to The Gambian people and expressed delight in sharing the honor of the award with former president Sir Dawda Kairaba Jawara, who will be conferred the same honor next week.