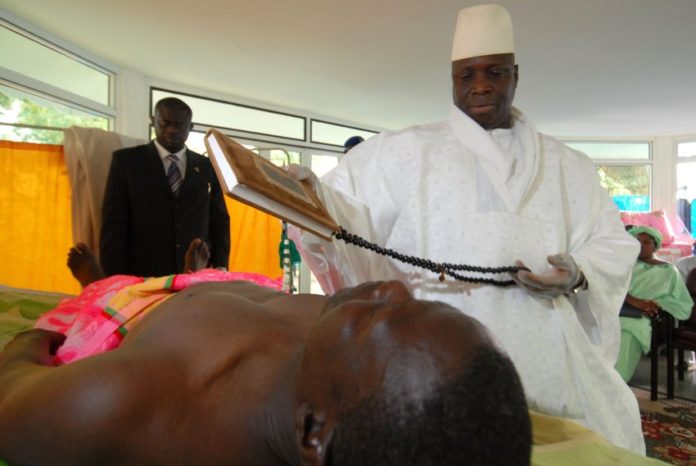 The former senior administrative secretary of opposition APRC Bakary Jaiteh has said that 95 percent of former President Yahya Jammeh's actions are good because 'he was a righteous man'.
Jaiteh who goes by the alias Field Marshall General Bakso said this in an exclusive interview with The Fatu network.
"95 percent of Yahya Jammeh's deeds are all good maybe 5 percent are bad deeds. Maybe people might say that he was arresting people. That's what this government is advocating [for]. I say no that that. If President Jammeh was arresting, today I've seen similar cases," Jaiteh said.
Ex-president Yahya Jammeh continued to dominate headlines over his 22 years dictatorship. He is accused of gross human rights abuses including killing and disappearance of opponents.
And Jaiteh said 'maybe people can call those as a bad line of Yahya Jammeh but for me if you are a reality man, you can go with Yahya Jammeh for 100 years (sic).
Jaiteh also slammed the government of President Adama Barrow for "proving to the Gambian people that they were behind any attack in this country during Yahya Jammeh's 22 years rule.
"If you tell me TRRC is coming up, you tell me Mr [Alagie] Barrow who made a coup d'état and ran to America and came back and to be with that thing, this shows us this government was behind the coup d'états (sic)," he said.