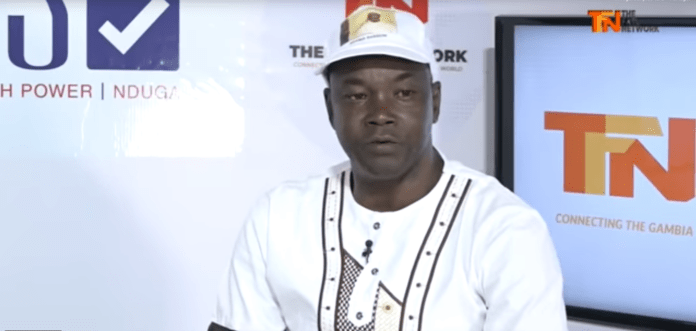 Deputy political adviser to President Adama Barrow has blasted coalition 2016 leaders for coming up with a deal that runs counter to the Gambian constitution.
Seven political parties in 2016 agreed to come together to pick a candidate to contest against former president Yahya Jammeh. Coalition leaders which include Halifa Sallah, ex-vice President Fatoumatta Jallow Tambajang, Hamat Bah, Mai Fatty and others had agreed that their candidate who must resign from his party would preside as a transition president for three years after which fresh elections would be called. Debate over the deal has never been more tense as President Barrow enters his third year in office.
But Dou Sanno speaking exclusively to The Fatu Network said President Barrow will go with "what all Gambians sat and agreed on."
Mr Sanno, who says his relationship with President Barrow goes way back, said: "The three years that they are talking about, that three years the time the people who came up with it were once at the National Assembly. Some held other responsibilities. Some were very important people. The time they came up with this, have they forgotten that it was just a few of them who met in a house even as what the entire country agreed on was five years? Were they sent by the entire country to put together that three years term?
"So, if they didn't agree with all Gambians, they didn't go around the country for them to agree with all Gambians should the gentleman agreement that they put together in a house stand? So, we would like to tell them that what all Gambians sat and agreed on is what the President will go by. One, two three people cannot decide the fate of the country."