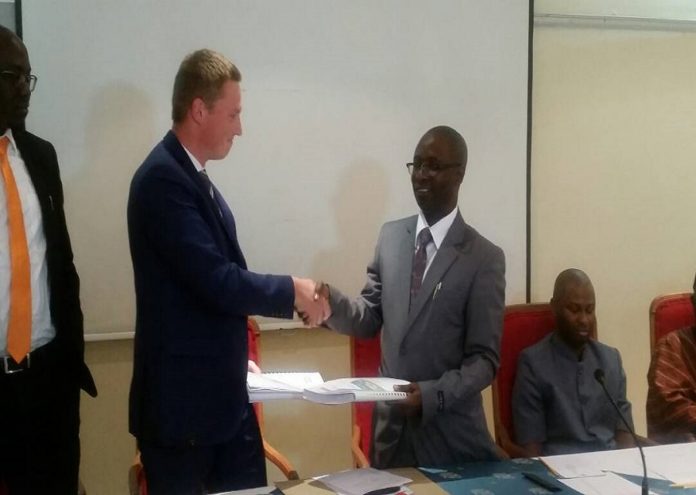 Baba Fatajo, Managing Director of the National Water and Electricity Company (NAWEC) said during a press conference on Thursday that the country's embattled electricity problem would be solved by the end of year.
"We will have 24 hours electricity within the entire country by the end of the year," NAWEC Managing Director Fatajo said.
MD Fatajo made these remarks at a press briefing held at the company's Headquarters in Kanifing.
The NAWEC Managing Director told members of the press that the company is pretty much comfortable with its power generation, particularly the electrification of communities within the Greater Banjul. He also spoke about the OMVG rural electricity expansion project which imcludes the Kiangs, saying the projects will be completed by next year.
"Within the next one week the entire North Bank will have 24 hours electricity," he added.
MD Fatajo went further to explain how the country's energy sector would benefit from the pledges made at the Donor Conference held last month at Brussels.
"The outlook looks very promising," he told journalists.
He outlined plans to install another transmission from Kaolack to supply electricity to the country.
When asked about the cost, he said the expenses are cheaper than the amount they were spending at rural Gambia. He added that the biggest challenge facing the company is the supply of water to urban settlements such as Brusubi, Brufut and Bijilo among others.
"A contractor is already mobilized who is doing a survey," he said
The NAWEC boss answering a question said the rural water project is not under the purview of his company but the Ministry of Water Resources.
Meanwhile, the MD made it clear that the OMVG project has no environmental costs.