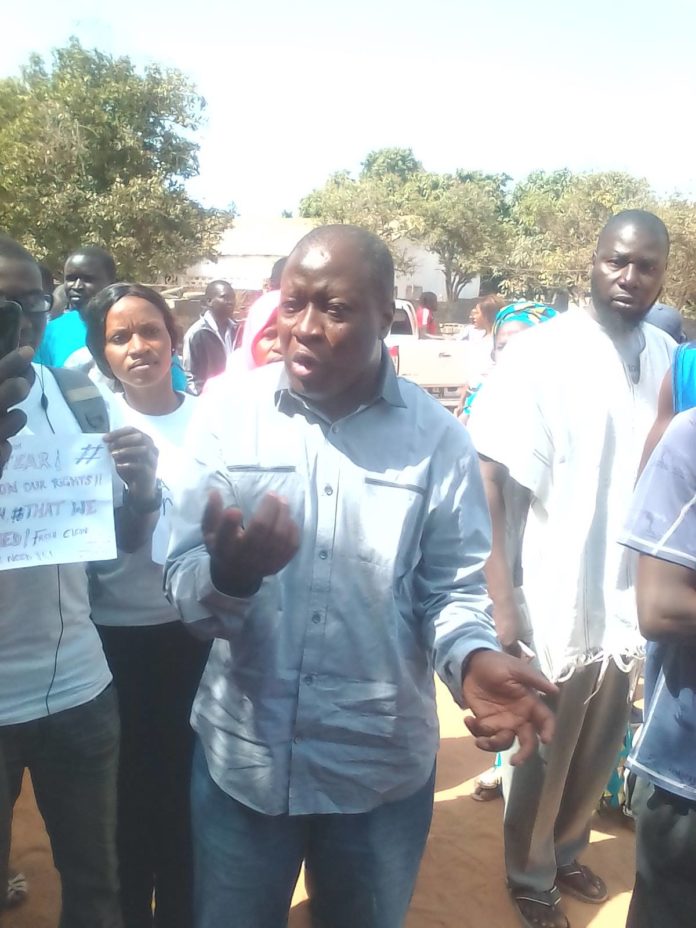 The police investigators have called Dr Amadou Scattred Janneh, a renowned activist for questioning for the second time in relations to the removal of waste pipes planted by Golden Leads, a private owned Chinese fish factory at the Gunjur Beach.
The defiant Dr Janneh who was accompanied by dozens of Gunjur youths with placards, told reporters that the questions raised by the police centered on the removal of waste pipes. He added that they are within their rights to remove the pipes which is affecting their community while the Chinese factory that was ordered by the authorities to remove the pipes failed to do so.
He said they have taken all necessary measures to resolve the problem but to no avail.
"The police said they will continue with the investigations," Dr Amadou Scattred Janneh said. "We are prepared to face the outcome," he added.
Mr Bakary Darboe, also a native of Gunjur who spoke on behalf of Golden Lead said they have created employment while giving out tobaski rams and bags of sugar in the month of Ramadan to the people of Gunjur.
He admitted that the National Environmental Agency NEA has advised them not to throw waste in the sea but could not explain why the pipes were not removed. He blamed Dr Janneh and the youths for taking the law into their own hands in removing the pipes.
"The community leaders should be engaged before they remove the pipes," Bakary Darboe said. Darboe also admitted that the waste gives very bad odour, but does not affect the fishes in the sea.
Meanwhile, another renowned activist in the person of Banka Manneh who was at the scene to show solidarity said the people of Gunjur acted within their rights.