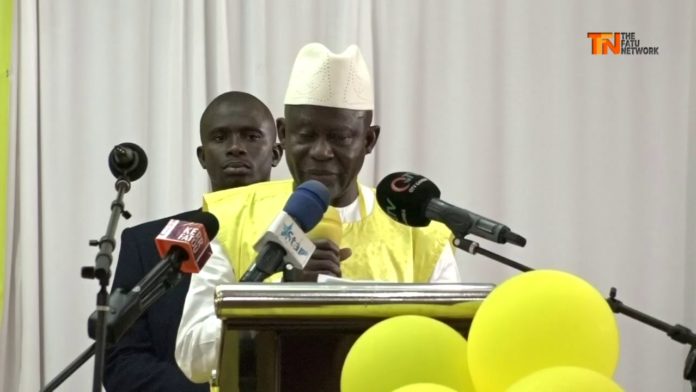 By Lamin Njie
The Gambia's biggest political party United Democratic Party has picked Ousainou Darboe as its leader.
Mr Darboe, also the country's vice president, was the only name that vied for the party's secretary general position during Sunday's ballot. He returns to a position he has held for more than two decades.
Speaking to cheering crowds at the closing of a three-day national congress on Sunday, Mr Darboe said UDP is for all Gambians.
"On behalf of my party, my family and well-wishers I say a big thank you to all Gambians. UDP is yours and we will not abandon you. I continue to be grateful to the UDP for the trust bestowed on me over the past several years as your leader," Mr Darboe said.
Sunday's ballot saw Darboe and a great number of top party officials retain their positions. The only noticeable official who could keep his position is national youth president Lamin Cham. Mr Cham who works as an adviser for President Adama Barrow has been sacked from his position following an amendment to the party's constitution which bars public servants from holding positions in the party's national executive.
Mr Darboe in his statement also said "I will pledge to work untiringly for the UDP and the Gambian people."
"We will ensure that our country is not left behind in terms of political awareness, understanding their roles and responsibilities. I will continue to be a voice in our communities and in the diaspora," he said.