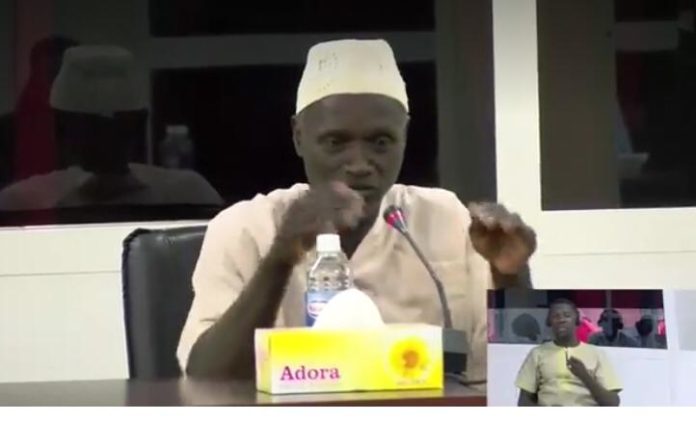 By Lamin Njie
A former driver in the Gambian army on Monday detailed how Peter Singhateh and other soldiers hid in flowers on the night of November 11, 1994.
Mafugi Sonko testifying before the TRRC on a day that saw the brutal killing of at least 10 people – all soldiers – said soldiers led by Lieutenant Peter Singhateh hid in flowers near the main gate of Yundum Barracks.
November 11, 1994 is a date in infamy in The Gambia as this was when at least 10 middle ranking officers of the Gambian army were killed after they were accused of trying to overthrow Yahya Jammeh's government. The alleged ringleader of the coup Lieutenant Basirou Barrow was among the officers killed.
Sonko in his testimony said he could recall the events that led to the arrest of some of the leaders of the coup.
Sonko said: "I was not on duties that day but on that day around 9 pm, Lieutenant Minteh who was my boss came to my room. He found me in bed. He called me, 'Mafugi Sonko.' And I said, 'yes'. He asked me to come and take these lieutenants to Yundum and come back. I have not forgotten that. I know a few of them; Lieutenant LF Jammeh, Lieutenant Darboe, a light-skinned Lieutenant Jammeh, Nyancho Sanneh. Lieutenant Basirou Barrow was also among the people I took [to Yundum Barracks].
"When all these lieutenants entered my vehicle at around 10 pm, I started the car headed for Yundum Barracks. They were conversing. They didn't know me, we didn't even belong to the same camp. At that time, none of them had a gun, there was no fight, there was no quarel. There was no problem in the country. We went until we arrived at Yundum Barracks,
"When you're going to Yundum Barracks coming from Bajulinding you have to turn right to enter the barracks. At the gate, there are flowers. The place is a bit dark because there are a lot of things including trees. I didn't know until we got there. I heard gunshots. They were firing at our vehicle.
"The firing was rapid. I stopped the car and all the soldiers that I was conveying opened the doors and scrambled for safety. Lieutenant LF Jammeh and another colleague managed to escape. The rest including myself were captured. We were stripped. Lieutenant Peter Singhateh and Samba Batch, Edward Singhateh's driver were the two who led the operation. Once we were stripped, we were all lying on the ground, we were crawling. They were kicking us as if they were kicking at a football. They also used guns to hit us."