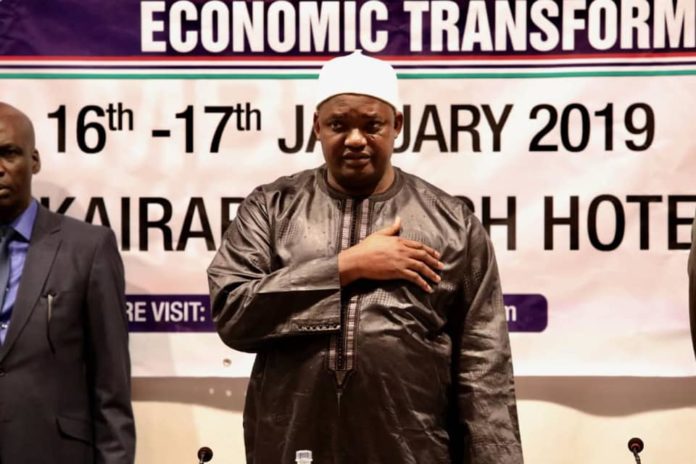 By Momodou Justice Darboe
Barely three years ahead of presidential elections in The Gambia, President Adama Barrow has been enjoined upon to facilitate the creation of grassroots structures. This, his supporters believe, will enable him actualize his development aspirations for the country.
The State House was lately a beehive of political activities as the Gambian leader received there ground-swelling crowds of supporters from the various regions of the country. The meetings, which came hot on the heels of hugely successful mass rallies by some opposition political parties in the country, provided avenue for discussing several issues, many say, were of great relevance to President Adama Barrow's political survival.
Mr Barrow has so far not made public any intention of throwing his hat into the political ring come 2021 but if the political jockeying going round him of-late is anything to go by, the country's entire political dynamics could change in the months and years to come.
Council of Elders
One of the recommendations made to President Barrow at one of the state house meetings was the formation of council of elders. A passionate appeal was made to Barrow to not only facilitate the setting up of the proposed council but to also donate a vehicle to it so a campaign can be subsequently launched to reach out to the elders of the country to discuss with them the need to return Mr Barrow to office in 2021 elections.
Women's Mobiliser
The idea of women's mobiliser was also the outcome of the State House meetings. Some speakers believed it was relevant and about time Barrow chose a women's mobiliser. The mobiliser, it was suggested, should be tasked with the role of criss-crossing The Gambia to meet and organise Gambian women with a view to enabling them take vanguard positions in government's development initiatives.
Youth Groups
The President Barrow Youths for National Development may already be in existence but the President has been called upon to ensure the creation of robust youth groups across the country.
But did President Barrow nurse any intention of seeking a second mandate after this one expires? Well, veteran opposition leader Lawyer Ousainou Darboe was convinced that Mr Barrow has presidential ambitions.
He recently suggested to a mass rally in the Upper River Region of The Gambia that the President Barrow Youth for National Development may be part of efforts to entrench the president in office.
Be as it may, observers are following the developments with keen interest as the country's political barometre rises by the day with shrill calls from both within and outside for Mr Barrow to honour the coalition agreement and concentrate on the transition from 22 years of malgovernance than immersing in party politics.