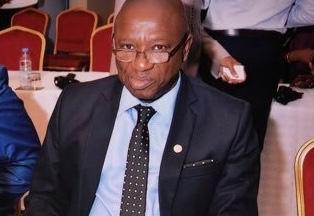 By Lamin Njie
The Gambia government on Saturday struck a deal with the Truck Owners Association regarding a weighbridge saga that has rocked the country's transport sector.
Truck owners on Thursday began a strike over the country's axle load policy. The truck owners are protesting the way trucks are weighed at weighbridges in The Gambia. They say it is inconsistent with the Ecowas protocol on the free movement of goods.
But on Saturday, the ministers of Transport and Local Government Bai Lamin Jobe and Musa Drammeh met with officials of the Truck Owners Association at the transport ministry in Kanifing.
"We explained with them the problems we have with the bridge. They told us to release the vehicles to go back to work and we get back to trial for two weeks. Passing there, they will let one of their guys be there and one guy from the union will be there receiving receipts from the bridge and we sit back again and then compare. That's what we agreed with them," Musa Ceesay, the vice president of the Truck Owners Association told The Fatu Network.
The weighbridge saga started on Thursday when police announced that it was now going to be compulsory for every truck conveying goods from Banjul be weighed at the Denton Bridge weighbridge.
"They said that every truck must pass through there and if you are weighed and found to be overloaded you have to pay. We told them they had the power to do that but we also have the power to park our vehicles," Ceesay said.
According to Ceesay, The Gambia levies charges on a truck weighing less than 10 tons – a policy which runs counter to the Ecowas protocol.
"The way they are charging and the way Senegal is charging is different and we had several meetings with them. That it cannot be below Senegal because those guys are more powerful than us, let it be with the same tariff with Senegal. So that's the problem we have with them," Ceesay said.
The Fatu Network could not reach Transport Minister Bai Lamin Jobe for comment.