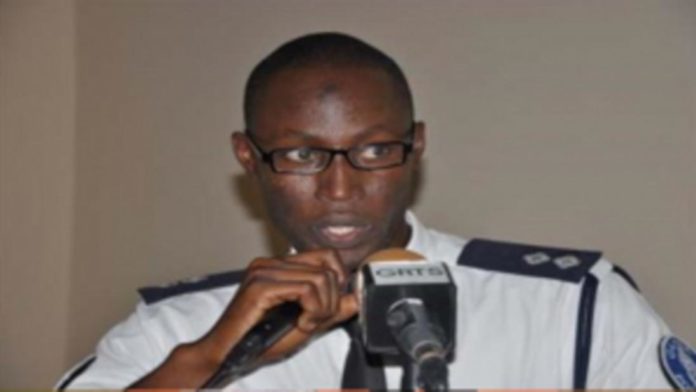 By Momodou Justice Darboe
A 45-year-old Sukuta man is currently in custody following his arrest over 40 fraud-related offences.
Karanta Darboe of Kombo Sukuta was Tuesday paraded before the media at the headquarters of the Anti-crime Unit of the Gambia Police Force in Bijilo and according to the police, 43 cases of elaborate fraud await him.
The police say he has been preying on the business community for quite a long time and his modus operandi includes selling out stories to his unsuspecting victims; most of them businesspeople.
According to the Public Relations Officer of the Gambia Police Force, Karanta had caused huge economic loss to the business community.
PRO Lamin Njie added:" He targeted bureux de change with counterfeit banknotes. He will also tell shopkeepers that he came from Europe but doesn't have Gambian Dalasi and could obtain goods like rice, oil,onions……
"He sometimes come with his vehicle to convince you that he has construction workers and will take cooking oil, onions,rice…. and will drive away never to be seen again.He'd caused lot of economic loss to the business community."
Karanta is, in the meantime, awaiting trial over charges of obtaining goods by false pretences as well as possession of counterfeit Euro and dollar notes.
In another development, seven young men were also on Tuesday afternoon paraded before the press following their arrests on allegations of burglary. The men have been nabbed for allegedly breaking into a shop in Bakoteh recently.