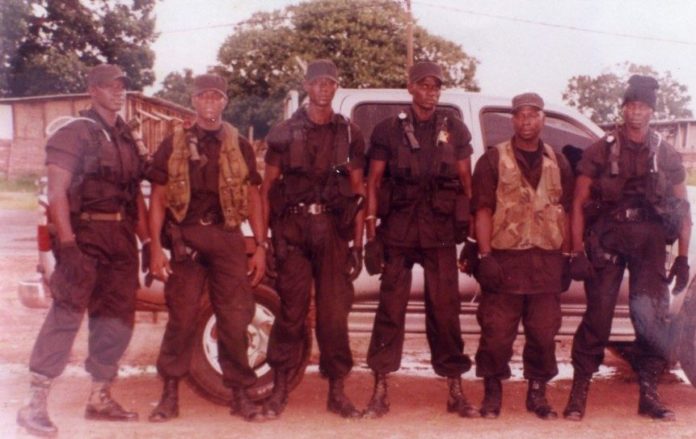 A senior member of the former President Yahya Jammeh's hit squad has raised concerns over his arrest and detention while the people who committed crimes with them are still walking free in the streets.     
 "Do you know that some senior 'junglers' are still working in the army," The former 'Jungler' said.
"Why should they detained us and leave others," he asked.
This military source who preferred to remain anonymous, revealed names of senior 'Junglers' whom he said allegedly participated in the torture and extrajudicial killings of Gambians on the instructions of the former President Yahya Jammeh.
''My brother, Junglers are still in town working freely in the system while others are locked up at military barracks. Is that fair?" He asked The Fatu Network.
According to information privy to The Fatu Network, Major Salifu Corr, brother to the late jungler Sergeant Malafi Corr, WO2 JK Mendy and Lt. Anthony Mendy are all said to be members of the jungler patrol teams who allegedly participated in deadly operations.
The Source said Major Salifu Corr left the team after the former President ordered for the killing of his brother along with Daba Marenah and others.
The source further revealed that Major Salifu Corr was posted at Kanilai but was later moved to Yundum and WO2 JK Mendy was the Christian father at Defense Headquarters in Banjul while Lt. Anthony Mendy is now posted at Basse.
''This trio have participated in so many crimes under Jammeh. Lt. Anthony and WO2 JK Mendy have contributed in the execution of Daba and Co. You can ask WO2 Abdoulie Jallow, aka 'Jallino' who is currently detained at Yundum,'' he said
Meanwhile, the source said the arrest of Captain Malick Boye was a set up by senior Junglers working in the army. He said he has been in the killing squad for many years but has never met Malick Boye.