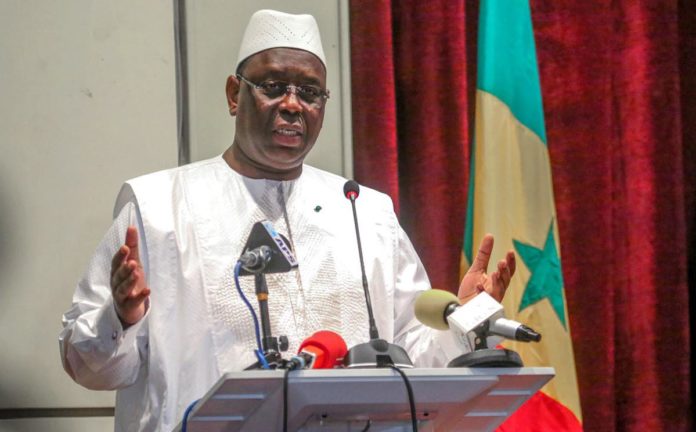 By Lamin Njie, in Dakar
Macky Sall has been sworn in as the president of Senegal.
Mr Sall was sworn in on Tuesday, one month after a general election he won by 58 percent.
Heads of state from across Africa, foreign dignitaries, Senegalese government and private sector officials gathered at Diamniadio Exhibition Centre in Diamniadio for the ceremony.
Mr Sall took the president oath of office before constitutional council justices led by Justice Pap Omar Saho.
In his inaugural speech, Mr Sall said he was committed to building a Senegal for all within the framework of his Senegal Emerging Plan of 2019 to 2024.
"It is about giving and not taking. Therefore with determination and resolve, we can serve the people of Senegal. I have fully devoted myself to the advent of a Senegal for all through the Senegal Emerging Plan," Mr Sall said.
Mr Sall will be in office until 2024.