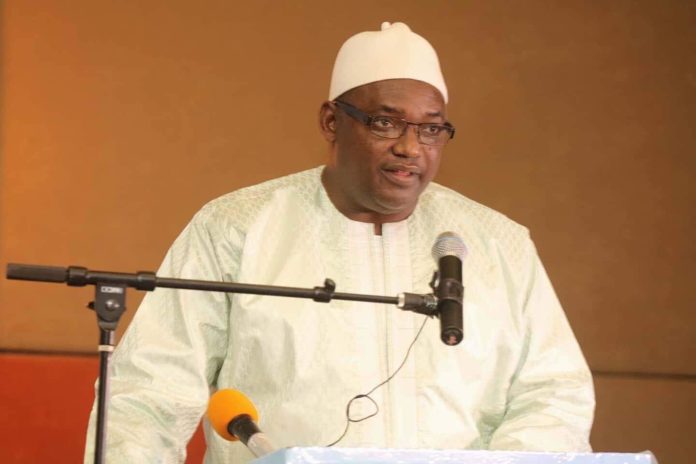 Gambia's President Adama Barrow has officially opened the 3rd TAF Gambia Annual Networking Conference at the Sheraton Hotel, Brufut.
The TAF Africa Global is a housing scheme project owned by Mustapha Njie known as Taf, a Gambian Entrepreneur who is engaged in housing projects in The Gambia, Senegal, Nigeria and Ivory Coast among others countries in the African Continent.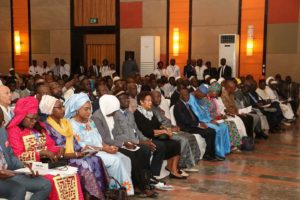 President Barrow in his opening statements commended Mr Mustapha Njie for the successes made in Nigeria and several countries across the continent, saying he made every Gambian proud.
"We will create an investment friendly environment for investors," President Adama Barrow said.
"We are here to create the enabling environment for you," he added.
The Gambian leader challenged Gambians to change their mindsets as the development of the country is the ultimate responsibility of the citizenry. He advised Gambians to leave the past behind and walk ahead with the future. He called on them to unite for the development of the country.
"The new Gambia will create opportunities for all Gambians in the diaspora and at home to build the country," he asserted.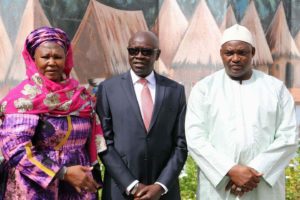 President Barrow further reiterated that the TAF Gambia Annual Networking Conference is a very important forum that underscores the desires and hopes in building a better Gambia. He advised participants to familiarize themselves with the country's Development Plan. He added that the new Gambia has challenges as well as opportunities that needs to be tackle by both the public and the private sectors.
Mustapha Njie, CEO TAF Africa Global thanked Gambia and Gambians for the successes gained in and outside the country through all these years.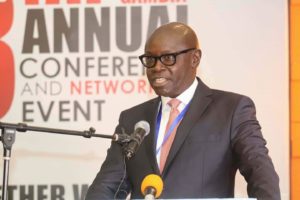 "Everything I got today was given to me by Gambians," Mustapha Njie said.
Taf Njie, a renown housing estate personality revealed his plans to build one million homes in Sub Saharan Africa starting with 10, 000 houses in The Gambia, saying housing is a basic human need.
According to him over $500 Million US Dollars will be raised to implement the project in the next 10 years. He revealed plans to build the TAF Africa Global headquarters in The Gambia in the next 6 months.
"We want to see The Gambia beyond political divide or religious and tribal difference," he asserted.
Taf spoke about the launching of TAF Africa Foundation to build the capacity of the youth through vocational training skills.
Meanwhile, Ms Ndey Isatou Njie, a Retired UN Official chaired the forum. The program was attended by the Vice President Ms Tambajang, Cabinet Ministers, Dignitaries, youth organisations, civil society groups and the physically challenged among others. Several speeches were made by Dr Karamo Sonko and Rene Carayol.