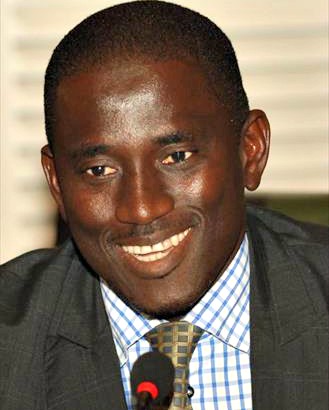 Sultan, my chief Mentee; I salute you on this auspicious day when the Gambia's finest ST, is set to launch yet another (potentially) chart-busting album, #SaluTo.
You and I are connected through several veins, from our historic connection at the Observer Light to our subsequent projects and down through the historic lane of our blood links through the late Chief Mama Tamba Jammeh and his ancestors, you are more than a close link. But is there anything that connects us more than the inspiring lyrics of ST Brikama Boyo? Yes we have rocked through trials and tests but our bonds remain in tact for ST is indeed right "singkuntu mang Kunta Kinteh stop-no ntoll beh motivate rinneh!" (Even the cutting of his toes could not stop Kunta Kinteh, we remain motivated!"
Scotch, you know I have always relished ST's music from his classic Ali Ndomo to the defiant lyrics ofRespecko where you swag with him (in the music video) and your pals in the streets with  attayachanting "respecko fo siwo soto hanee mang milliongo soto!" To his recent hits like Chorr Mamaand it's edgy video showcasing the fantastic cinematography of STS Pictures. With ST I am always assured that the promotion of our authentic culture will reach higher heights.
So see you tonight at the Independence Stadium as  ST launches what is expected to be another award-Winning album. From the singles he has released thus far, including "Baddest Localo" and "Fuwareya" ST has once again captured the spirit of our times and his master delivery is sure to stun the expectant crowd.
I hope the people of his home town, your own zone, Brikama the heartbeat of The Gambia, are ready for the gig, because we have to do this one with the spirit of our local slogan "sosolaso; meng daabijay; meng daatijay… ST baa bay leh buntang-na!"
Sultan, in parting, let me leave you with some reminiscences of my reflections on ST's lyrics (from his last Album) as he opens yet another vista in the Gambia's entertainment scene:
Watotijay: ST Steps it up with Gusto
In his latest album, Watotijay, ST breaks new ground with conscious lyrics, injecting more color and depth into his music. This young man has always pricked our social psyche with thought-provoking lyrics like the ones laced into his hit track "Ali Ndomo"; and in this latest album, he takes the game to the next level with songs about domestic violence where he berates men who indulge in the practice of wife battering, urging them to stop this and treat their wives with love, respect and care. With King of Kora, Jaliba singing the chorus in this song, ST, is sure to further broaden his fan base.
In what some followers have described as the best track in this album, ST's "Mandinka Warrior" is a motivational masterpiece. Urging young people to be persistent and ambitious,he makes reference to the legendary Kunta Kinteh and his ordeals, saying even the cutting of one's toes should not be an excuse to stop grinding in pursuit of lofty goals. He further parades legends like warrior Musa Molloh, among others as role models; calling himself the lyrical Musa Molloh.
"Tas Dekabi" is well placed in this line-up as I like the protest tone against haters. The combo with Jali Madi called "Nnaa" is one to watch as the young man sings praises of his mother. A timely song urging youths to show more love and honour to our mothers.
See you tonight then, my good friend. I know that ST has got sauce of everyone across all lines- and you know what that is 😂!
Yours,
Momodou Sabally
The Gambia's Pen