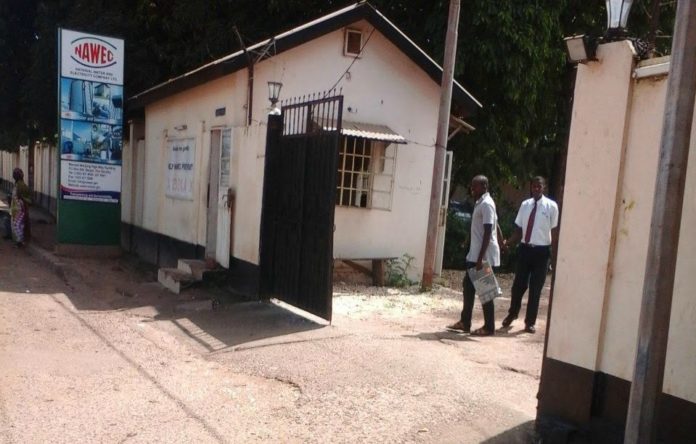 By Sana Sarr
Over the last week, the Gambian News Cycle has been dominated by recordings of former government officials with unflattering activity involving top officials at and around the national utility company, NAWEC. The first was an interview with John Jatta, a former civil engineer and Deputy Managing Director at NAWEC, and the second by Assan Faal, CEO of Gambia Investment Promotion Agency (GEIPA).
In his interview, Mr. Jatta explained among other things, how the company under the leadership of Managing Director Fatajo, signed an unrealistic, unwise, unprofitable and unproductive deal to source electricity from Senegal, against the advice of experts like himself. Mr. Jatta alleged that after NAWEC sent him to conduct a feasibility study on a competing proposal by a company in Dubai, his Managing Director told him that his report was not necessary because a decision had already been made, and went on to "comfort" him that he at least got a free holiday to Dubai. That's just one of the many damning revelations in the interview but it pretty much summarizes the attitude of the leadership.
In a leaked audio recording, Mr. Assan Faal, Chief Executive Officer at the nation's investment promotion agency is heard complaining about an ill-advised Twenty-five year deal signed by the Gambia government with a Turkish company called KINESIS. Again, against the advice of experts like himself. According to his analysis, NAWEC stands to lose $1.6 Million every month, and that's just one of the problems with the deal.
While we acknowledge that both recordings are just one side of the stories, it is rather worrisome that nobody from NAWEC or the government of Adama Barrow has come out to refute any of the allegations. One is left to wonder WHY the government will remain silent with such damning allegations being levelled against them. Not the most convincing suggestion of innocence, is it? So, if these allegations are true, we still may not be entirely certain it's 100% corruption, even though it's hard to imagine anything else. However, we can agree that someone is at least guilty of gross mismanagement, negligence and/or incompetence! In our hopes of building a "New Gambia" on the path of progress, any and all of these should be a cause for alarm and immediate action. That brings me to the question of leadership. Will the real leaders please stand up?
With the allegations suggesting that the leadership of NAWEC are the guilty parties, we cannot possibly expect them to do nothing but try to bury this story beneath their old and dead generators. We also learned that the board of NAWEC  comprises individuals who own electrical and electricity companies in The Gambia, with conflicts of interest that anyone with an ounce of integrity would have avoided. Pigs will fly before they take action.
With all due respect, I've seen and heard enough from President Barrow over the past year to accept that the man is simply incapable of understanding complex issues. Running a government is no child's play and this man found himself in waters too deep. When Gambians voted in 2016, many, myself included, supported the coalition candidate regardless of who it was, just to get rid of the evil dictator. We would have voted for a pig with lipstick on if that was the only candidate contesting against Jammeh.
I would therefore like to call on those who gave us Adama Barrow. OJ Jallow, Halifa Sallah, Mai Ahmad Fatty, Isatou Touray, Fatoumatta Jallow Tambajang and Ousainou Darboe, you are the ones who presented yourselves as political leaders, formed a coalition and presented this "political animal" to Gambians to elect to the presidency. Some of us expected that you all would go into the national assembly to serve as legislators to guide and hold Barrow and his government accountable, and to set The Gambia on a path to prosperity. It's rather unfortunate that almost all of you chose the prestige of becoming ministers over the less glamorous service in the legislative, but I guarantee you that it's not too late. Gambians, as supporters of your various political parties, collectively placed their trust in you all and voted for the candidate you endorsed. You owe it to the nation and the people, to rise to the occasion, provide guidance and hold the Barrow government accountable. Folding your arms while Barrow fails, hoping it paves a clearer path for your personal run for the presidency in a few years may seem expedient, but I can assure you that it will not work. Gambians will remember your participation, or your silence, in whatever success or failure this government registers. It also happens to be the honorable thing to do, you "Honorables".
*I did not forget to include Hamat Bah and Henry Gomez. I just don't expect much from either man.
By selling their souls to the president for one of those 57 vehicles, our National Assembly members showed us not to trust them, but I'll still give it a shot and call on them to try and regain some dignity. Gambians voted for you all to represent them and be their voices. It is within your powers, and responsibility, to call the executive and the NAWEC management and demand answers about what is going on over there. When will the electricity problems be fixed? How? What deals have been signed? Were there any public tenders? Who bid for them and how were winners selected? etc. The Gambian people trusted you, elected you and pay you to ask these questions.
Will the real leaders please stand up!
P.S. By no means am I suggesting that one or all of these individuals and/or entities are innocent of partaking in possible corruption, mismanagement or incompetence. I'd just like to accord them the benefit of the doubt and the opportunity to prove that they're not. Turning a blind eye leaves a foul smell. Over to my "Honorables"…