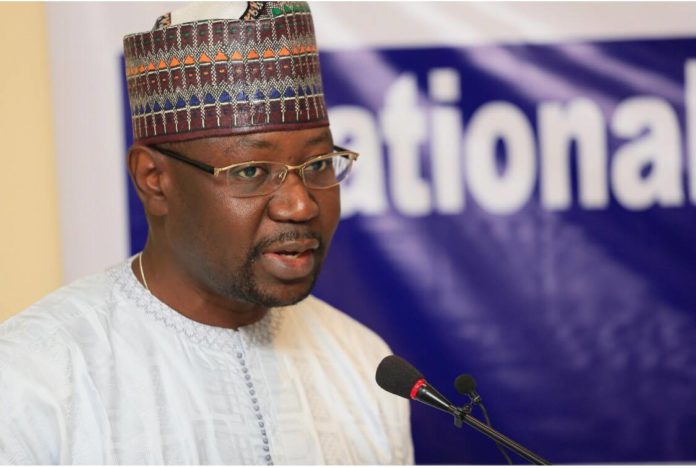 Mai Ahmed Fatty has announced he will contest for leadership in the Gambia Moral Congress's (GMC) forthcoming congress scheduled for Dec. 31, at Friendship Hotel, in Bakau. Two other people will be contesting for the GMC's leadership.
In a press conference held at the party's political bureau yesterday, Mai Ahmed Fatty said GMC is a movement meant for the people and their steps towards the congress is an internal democracy at work to bringing delegates throughout the Gambia to make important decisions about the future of their party by electing a leader. He said that the congress is also meant to validate and amend the constitution that is consonant with democratic dispensation of the country.
He added that the election will be free and transparent in which every delegate will have the power to contest for any position. "All the position will be open and candidate are ought to debate as to why they should be voted for," he said. "There will be external observers like the civil society and diplomatic community and media to observe the transparency of the election process."
He said that part of the programme for the congress was to hold a symposium, seminar, and debate to bring out new ideas for democracy to flourish in the country and challenges the country is facing and see what the future holds for The Gambia.
He said that as GMC is part of the Coalition government, they have contributed to the blueprint of the country which is the national development plan, and it's the same manifesto that they will use for their party at the congress.
He added that it is a landmark event and called on the general public to come and witness. The GMC's main focus, he said is to reconstruct their political structures to stand out for incoming challenges.
"The welcoming development of new parties is rich for our democracy," he said. "The more political grouping we have, the more the people are informed and empowered. It will be a measure of success to Gambian democracy."
Lamin Barrow, the chairman of the party said that GMC has taken a huge step in the political history of The Gambia, making their party as voice of the people and giving them the opportunity of who to elect to represent them internally prior to the presidentially election.
He said that President Barrow's action in sacking their party leader was taken in good faith because the president has the constitutional mandate to sack and appoint anyone.
Alhagie A.F. Jallow said the congress is the highest decision making organ for the party to ratify elective decision towards the development of the party. He added that members will come from all parts of the regions. "The deliberation will be free and fair and all delegates will be given the right and opportunity to participate."
Source: Point Newspaper