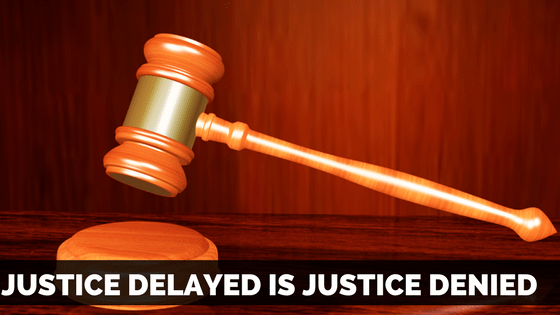 One of the senior NIA Agents currently facing charges in the murder of Solo Sandeng has expressed his frustrations at the low speed of their trial after a year and half into the case.
"Justice delayed is justice deny," Accused NIA Agent said.
The eight NIA operatives including the Agency's former Director General, Deputy Director General and Operations Director amongst others were arrested in February last year in relations to the murder of Solo Sandeng, former UDP youth leader who was allegedly tortured to death in custody under the watch of the former President Yahya Jammeh. They have all pleaded not guilty to the charges preferred against them. They were since remanded at the state central prison at Mile II in Banjul.
The alleged agents after appearing in court for almost seventeen to eighteen months have not still enter their defense.
"Many of us are the breadwinners of our families"
"They should make a speedy trial in the interest of justice," he added.
The agent said they are Gambian citizens like anyone that deserve to enjoy every rights guaranteed in the Constitution.
"We should be treated innocent until proven guilty by a competent court of law"
He said he already discussed with his lawyer the charges preferred against him as well as wrote his own statements, saying that the state should have thoroughly investigated the matter before their arrests.