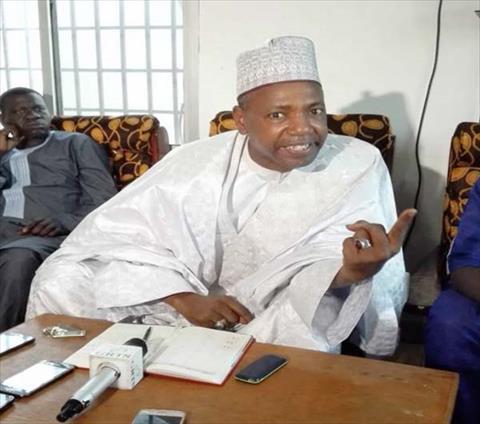 By Lamin Njie
Madi Jobarteh on Thursday lashed out at the leader of the National Reconciliation Party over his action against a Kerr Fatou journalist.
Hamat Bah during a press conference on Monday delivered an astonishing tirade at Mustapha Darboe after the journalist asked him if it was appropriate for an elected public official to be taking money from people "he is not disclosing who may in fact be terrorists". Darboe was referencing President Adama Barrow who Hamat Bah works for as tourism minister.
"My friend, my friend Mustapha I think to be honest you have an agenda. And I know you very well more than anybody here. You have an agenda. You want to insinuate that the monies that are given to the President are from terrorists? You have an agenda because what you are saying is bogus, it's not based on anything. You are just saying your own wish," Bah, known for his childish histrionics, had said.
Polemical political commentator Madi Jobarteh reacting to Bah's actions in a Facebook post on Thursday said "the attempt by Hamat Bah to harangue Journalist Mustapha Darboe for merely asking a question constitutes press intimidation that must be condemned."
"As a Minister, Hamat must be seen defending press freedom & upholding the rule of law & not attack the media for merely doing their job!" Jobarteh said.