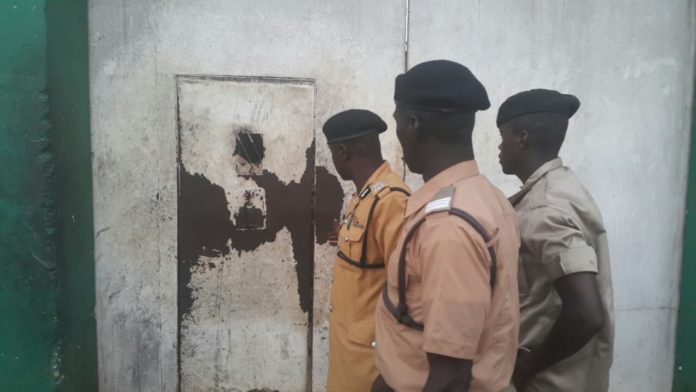 By Lamin Njie
The Gambia Prison Service fired at least one officer over an exceptional jailbreak last year, The Fatu Network has learnt.
Chief Inspector Kalilou Sanneh was fired as part a sweeping effort after the completion of an internal investigation.
At least 20 inmates escaped from Jeshwang Prison in August 2018.
The prisoners escaped in the night through the roof of their cell.
Twelve prison officers were arrested in connection with the issue, with public relations officer of Gambia Prison Service Modou Lamin Ceesay saying at the time that "the officers failed in their responsibilities because you cannot use the rains as a condition to neglect your own duty patrols."
The Fatu Network understands some of the arrested prison officers were demoted while some were transferred.